To mark the launch of Sir David Attenborough's latest series, The Green Planet, broadcast media agency BBC Creative transformed London's Green Park tube station into a vivid visual experience celebrating the magical world of plants.
The project was carried out in collaboration with an advertisement management agency, Global, who reached out to VGL to ask for support with the printed elements of the campaign.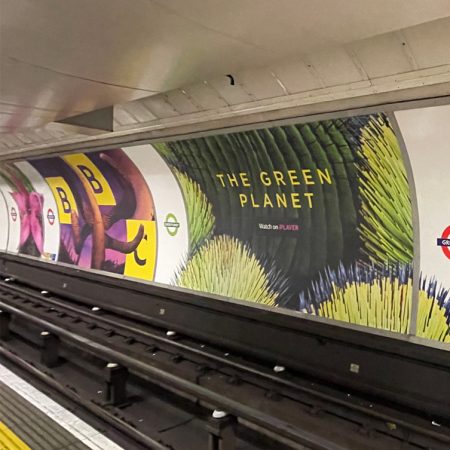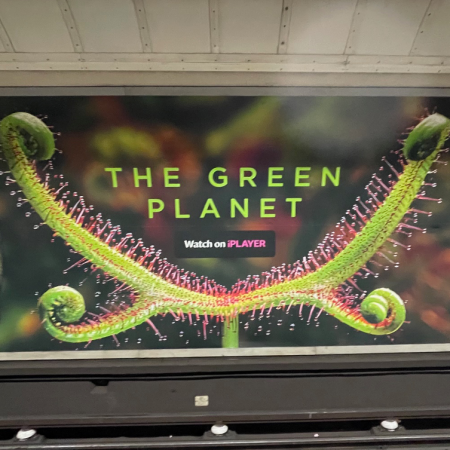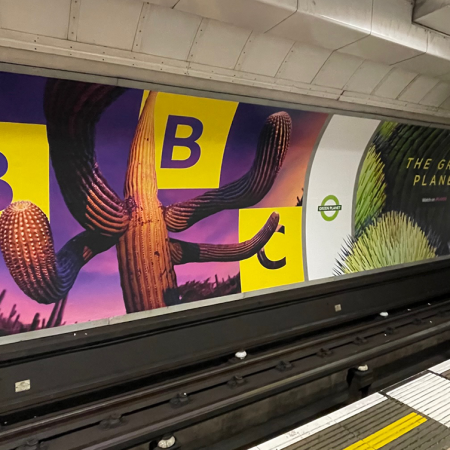 Transformation
The iconic station has been rebranded to 'Green Planet' to create an immersive experience for passengers. Every poster space across the southbound Victoria line showcases vinyl graphics with a wide spectrum of amazing plant life featured in the three-part TV series. Images of carnivorous underwater life and humanoid cacti can now be seen replacing the signage and on the underground walls as part of this exotic revamp.
The Challenge
The print challenge we faced was to ensure colour consistency across all the posters spread along the length of the platform, covering various site substrates. A lot of consideration during studio development and meticulous attention to detail at the installation were needed to create the apparently seamless crossover between surfaces. We worked very closely with Johnny Ace, Freelance Design Director at BBC Creative, and he was very complimentary about our focus and willingness to adapt processes to ensure the finished product was the very best.
Head to London and explore the leafy transformation of this well-travelled tube route to experience the world of flora whilst it is still on show!