London's Stratford Station became the hub of Olympic transport in 2012, with the world watching, we used our full range of technology to produce the bright, bold and eye-catching Lloyds TSB building wrap.
For this 3,000 sqm wrap of London's Olympic transport hub, we used specialist materials, such as Contra Vision®, developed with the latest print technology to produce a breathtaking transformation.
As a sponsor of the London 2012 Olympic and Paralympic Games, Lloyds TSB wanted to create a statement of inclusivity with their campaign. Stratford Station was the perfect location for their "For the Journey" slogan; VGL created and installed the bold and powerful imagery on both the interiors and exteriors of the station.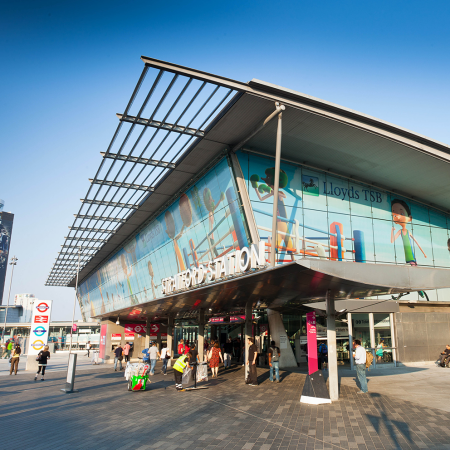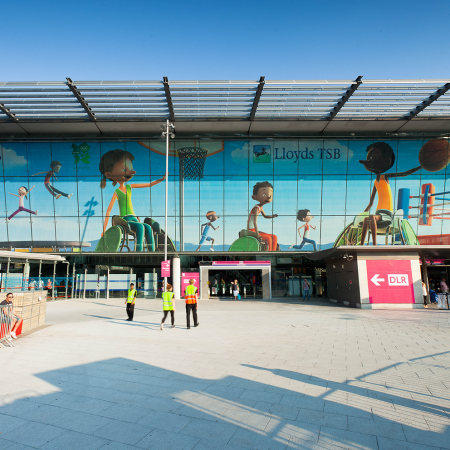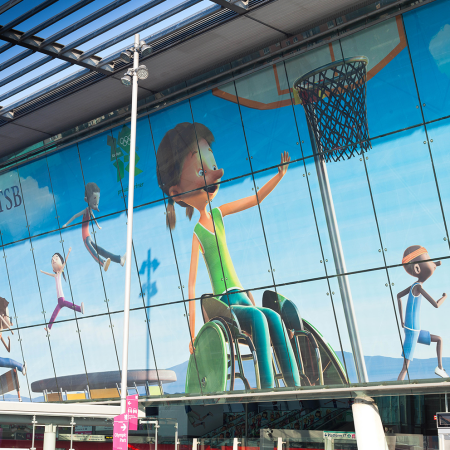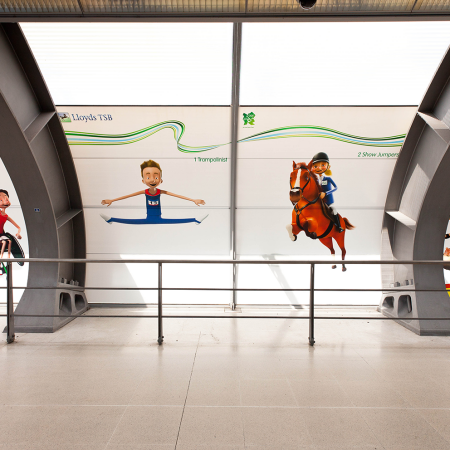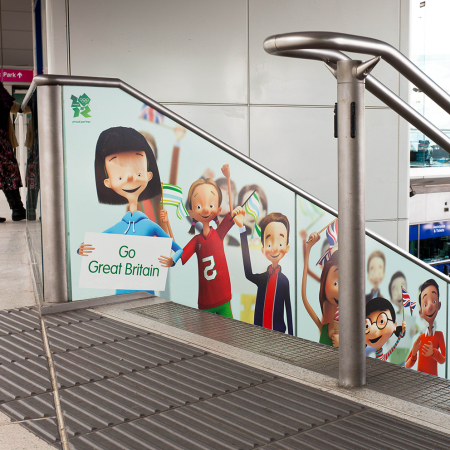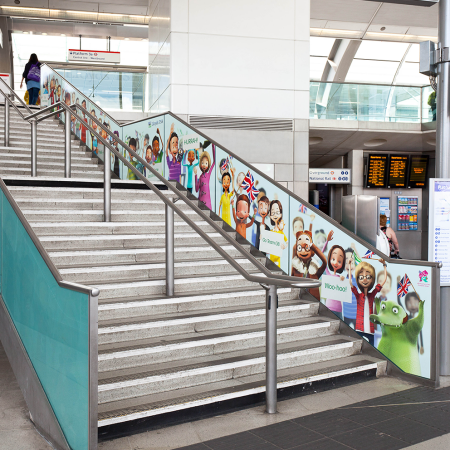 On the Right Track
Contact VGL to promote your business with custom building wraps for the world to see.