Nike wanted to make a bold statement for their flagship store at the entrance to the Olympic Park.
Making use of our full range of technology, we wrapped ceramic tiles in self-adhesive vinyl, installed backlit fabric change frames, and created a feature wall of a printed basketball court.
Keeping in theme with Nike's brand image, we designed, manufactured and installed custom graphics of all sizes. We emphasised health and fitness, and created a retail environment that stood out from the crowd.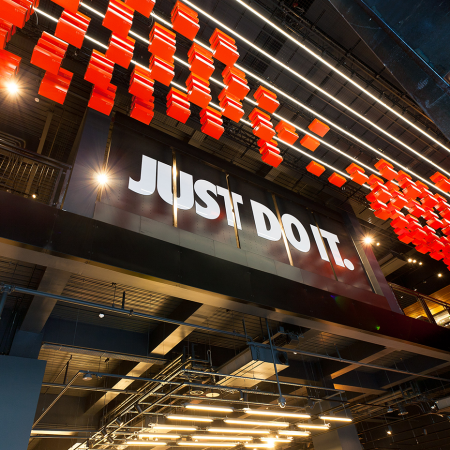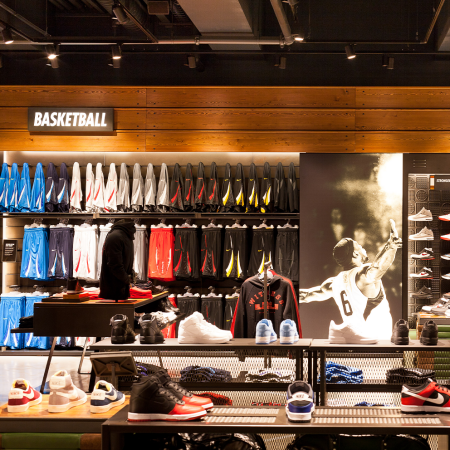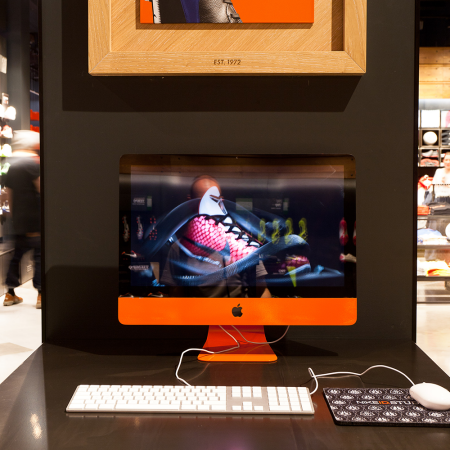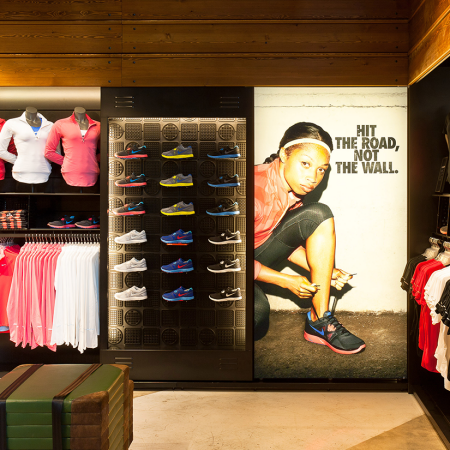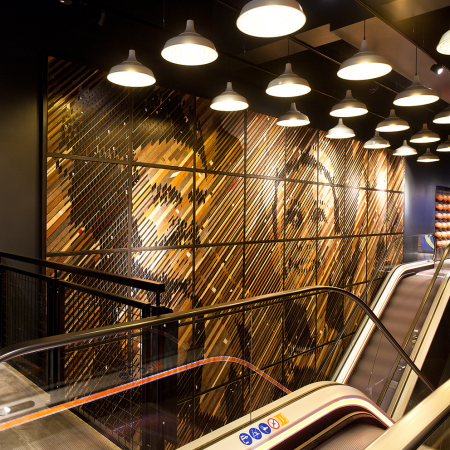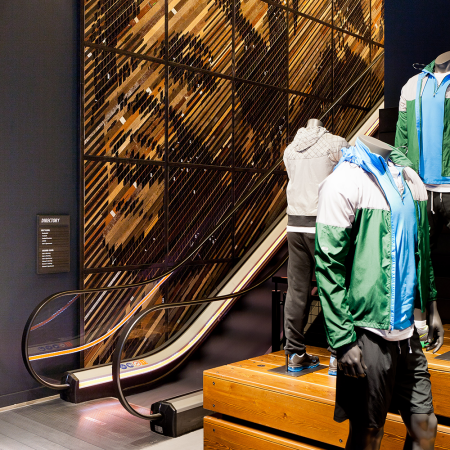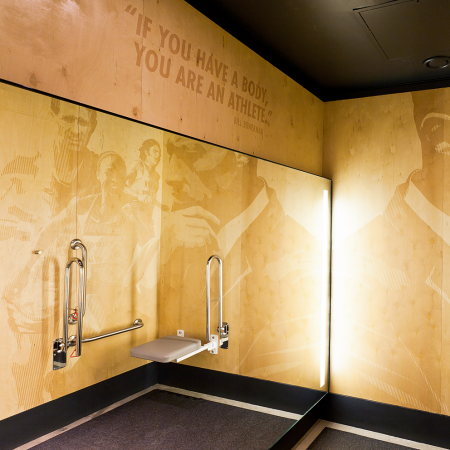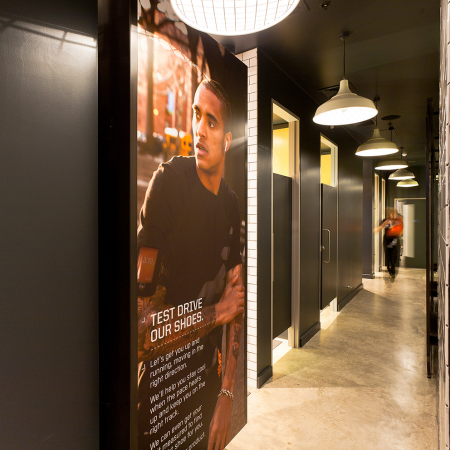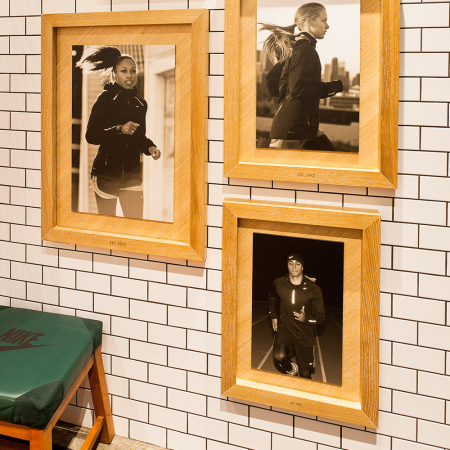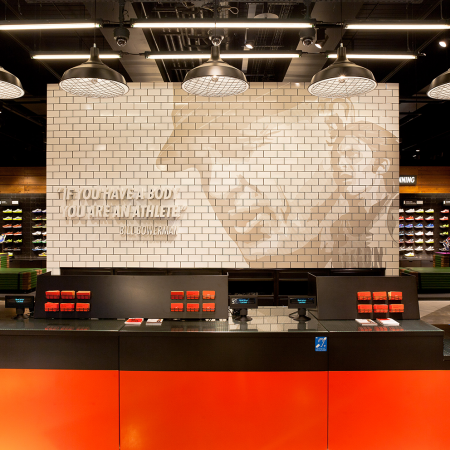 Run Rings around Your Competition
Capture everyone's attention with bold and impactful retail graphics, designed by VGL and completely bespoke to your brand. Contact us for more information.