02 May 2023
Following a successful period of operational growth, Majestic Wine added 200 vehicles to update their existing fleet and expand their home delivery services.
VGL was commissioned directly by Majestic Wine to manage this campaign , which combined an image refresh across existing vehicles to replace legacy designs still in use.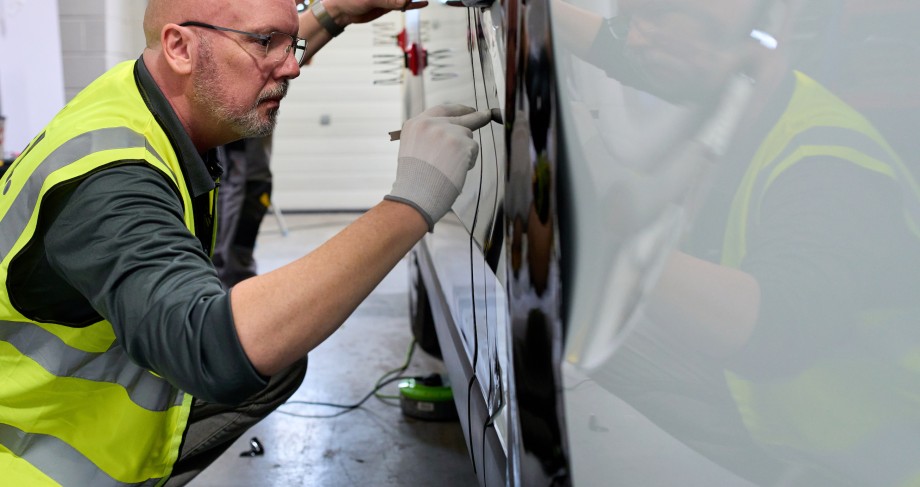 Consultation and Prototyping
The VGL team came on board at the initial planning stage to discuss the requirements of the proposed project. This allowed the team to understand the scope of work and operational logistics in full and to offer creative advice to help the campaign achieve the desired outcome. We also provided project management throughout to ensure vehicle off-road time was minimised, avoiding cost and disruption to the business.
By creating a prototype vehicle, we ensured all stakeholders' expectations were achieved, encompassing graphic design and vehicle acceptance standards before progressing with full-scale production.
Colour Management
Colour management is an essential process in the printing of large-format graphics. VGL applied its GMG colour management software to ensure the accurate reproduction of corporate colours was replicated, regardless of print quantity or repeat printings, allowing us to provide reassurance of brand compliance throughout each vehicle's lifespan.
Sustainability
At VGL, we are aware of the impact that the printing industry can have on the environment. VGL offers a host of sustainable products, plus a solution that provides a system to capture and recycle both vinyl and liners at the point of application and at the end of vehicle life.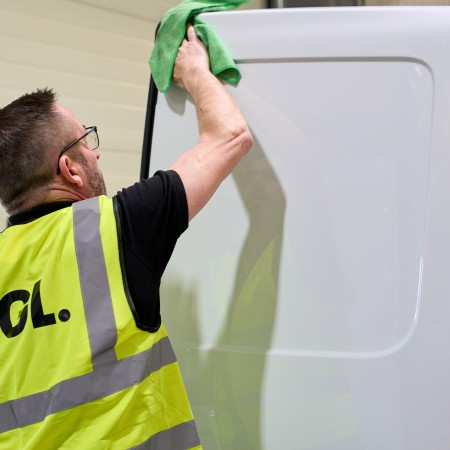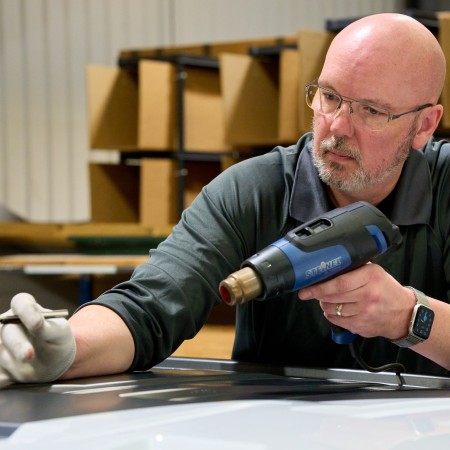 Future-proofing Branding and Artwork Control
Design amends are managed centrally at Majestic Wine, making it simple for legacy branding or marketing messages and artwork to be updated on a regular basis. With continued retail success and further new vehicle introductions, Majestic Wine's branding solution is seamlessly scalable.
Client Parts Ordering Portal
All Majestic Wine stores and leasing repair centres can easily order replacement graphic parts from a client-specific ordering platform. A DVLA lookup tool also enables artwork to be allocated to a specific vehicle providing certainty on correct parts ordering regardless of the various models within the client's fleet.
Service Level Transparency
All parts ordered are data captured so it's easy for all service levels, ordering, despatches and costs to be monitored throughout the supply chain.
VGL - Graphic Experts
At VGL we have a knowledgeable team of graphic experts. The team is nimble and has the systems in place to devise innovative solutions to challenging situations. If your project falls outside of the normal requirements don't hesitate to speak to us today to see what we can do for you.