To celebrate the new partnership, Miss Selfridge's flagship store was dressed with the iconic Pineapple Dance Studios logo.
Produced in our laminated vinyl and specialist textured wall film, our in house studio matched the window vinyl and textured wall film to allow the words to run across the different substrates without a shift in colour.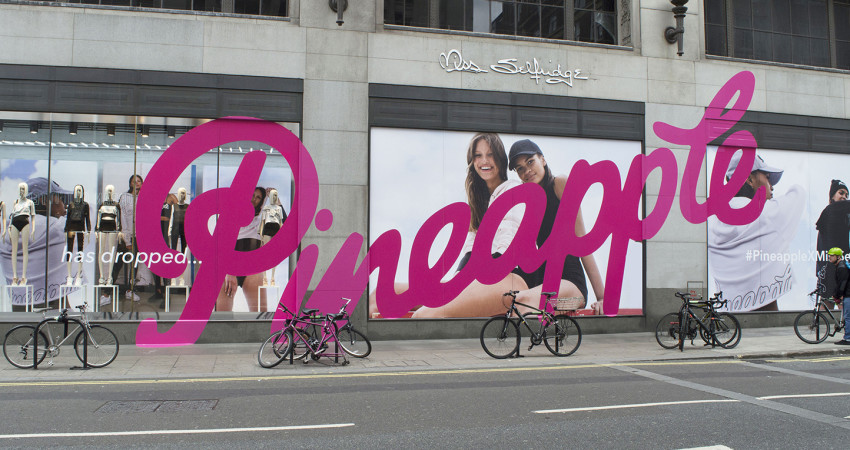 Become King of the High Street
Be the best on the high street with custom retail graphics and outdoor signage that captures consumer attention. Get in touch to discover how we can create custom graphics for your brand.