Portal technology for a faster, concise and accurate vehicle rebrand experience.
At VGL we offer our customers the latest Portal Technology to make artwork management and reordering of graphics for repairs or vehicle liveries simple and straightforward. We have developed a tailored solution for the Transport industry – a secure online area to integrate project-specific information, all available in one unique, accessible web location.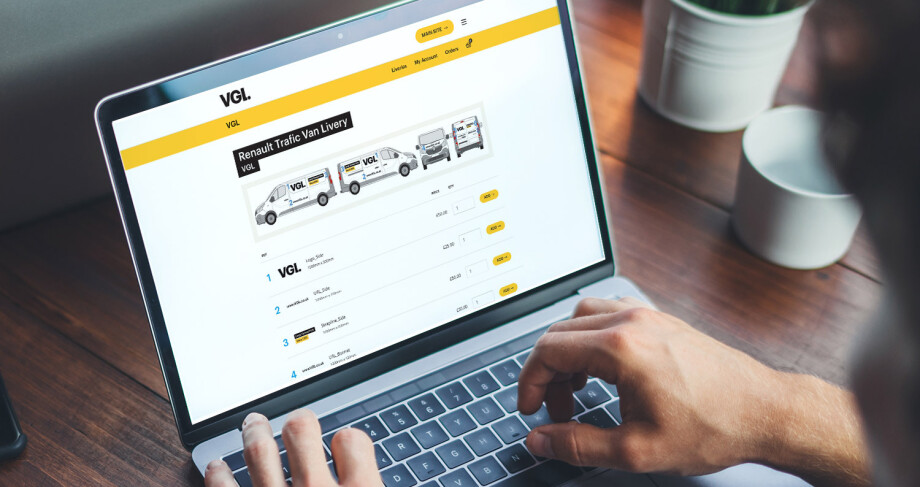 Who is the VGL Transport Portal Relevant to?
The management of vehicle livery has been simplified with this Portal Technology. For vehicles that require a crash repair or replacement of graphics for operational or marketing purposes, this portal streamlines the process. Data is clear and concise and can be updated in real-time, making the latest information easily available to all stakeholders.
As print specialists and leaders in livery branding, we have an unrivalled capability to produce commercial fleet and passenger transport graphics and advertising campaigns. Our portfolio of printed vinyl materials offers something for every business need.
What is Included in the VGL Transport Portal?
The portal is a dedicated resource hub where your fleet's artwork, material specifications and vehicle graphic parts are managed centrally and replenished within your financial and brand control. Operational users have the ability to select a vehicle type, reconcile the parts required from a design to a specific vehicle registration and determine the quantity to order via an intuitive and quick transactional process.
A Securely Gated System
Entry to the portal is gated, with permission granted through an approval process agreed with the client. This secure artwork and livery management tool has a customised registration set up, which requires email or white list identification to domain level or by invitation only, enabling restricted access. We can tailor who sees what, with different views for differing levels of approval, in accordance with your business criteria and procurement parameters.
Join us in Leading the Way
As part of VGL's print project consultation process, we offer total-life graphic management. We are experts in handling new builds, In-service Rebrands, including the associated logistical challenges and are fully geared to mitigate Vehicle Off Road and operational downtime.

The VGL Portal Technology is the latest in operating systems for fleet rebrand management. Unlock the potential of your fleet today with VGL. Contact one of our friendly staff to find out how we can help.