Screen printing (the use of inks and mesh screens to create graphics on fabric stretched over a frame) is a traditional printing technique that is turning into a bit of a forgotten art.
VGL is one of the few commercial printers remaining in the UK that can produce this textured method of visual display. At VGL this is part of our heritage and we pride ourselves on having screen printing as another string to our bow of varied and innovative techniques for large format print.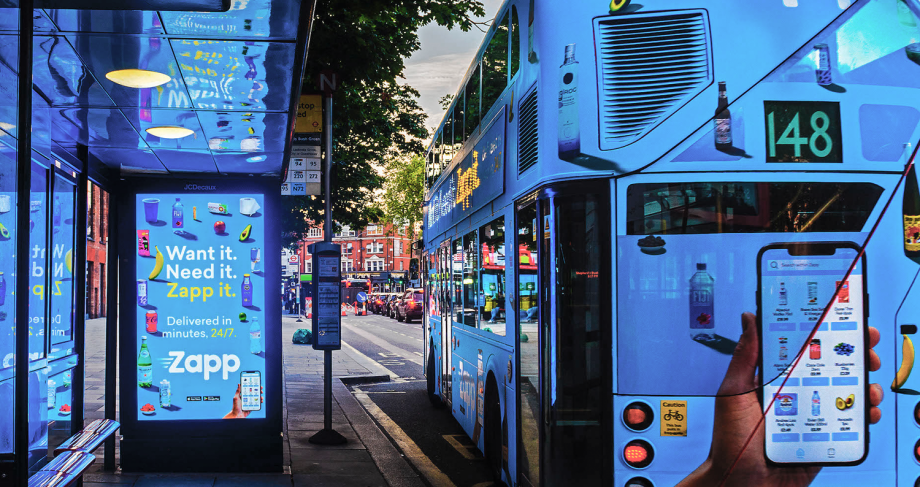 The History of Screen Printing
Screen printing has been around for centuries, first identified in art from China around 960AD. The development of photo-reactive chemicals in the early 1900s allowed for the transition from small-scale into mass production. Andy Warhol can take a lot of credit for popularising this method in mainstream in the 1960s through his depiction of Marilyn Monroe on silk screens.
Because of how easily the ink and substrates can be manipulated, today screen printing is carried out on a wide spectrum of products – from posters and clothing to large format advertising, billboards, signage, wall applications and more.
Combining Digital with Screen Printing
At VGL, screen printing allows us to add depth, colour, highlights and textures to digitally-printed graphics, creating images that would otherwise be compromised with some more modern techniques.
Think of the high street at Christmas – gold, glitter, shimmer and shine. With screen printing, we have the ability to mix gold dust with varnish or colour to apply onto a ready-printed vinyl graphics substrate. We can alter the gauge of the mesh so that more or less ink flows through, building up depth, altering the opacity and creating a tactile finish. Wall displays, wall graphics, promotional material and temporary structures, particularly in the Retail, Interiors and Architectural sectors, may have dashes and specks of glitter or even full canvases covered in a shiny coat of colour. This is all a result due to the process of screen printing.
Varnish Application through Screen Printing
It's not just colour we apply with screen printing; varnish is regularly used with this technique too. It is particularly useful with unique or complex projects and can be carried out with graphics from in-store displays to bus wraps. The varnish is durable and doesn't deteriorate in the elements, so can be used outside, as well as indoors.
Drying is carried out by passing the sheet of vinyl through an air tunnel or under UV, quickly fixing the image. Results can be assessed immediately and checked against pre-determined quality parameters.
Match Any Colour You Like
Screen printing is a semi-automatic process, using wet inks, with a 4-colour selection of CMYK. But, because it is a very manual activity, we have the ability to create any spot colour you desire. Give us a sample shade to work with and our experienced team of print technicians will mix inks and match that perfectly, so you can replicate your image onto any large-scale print format.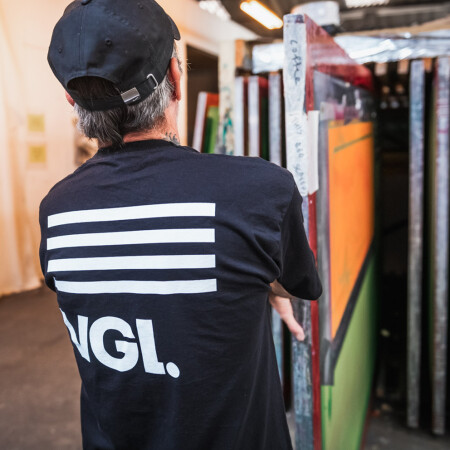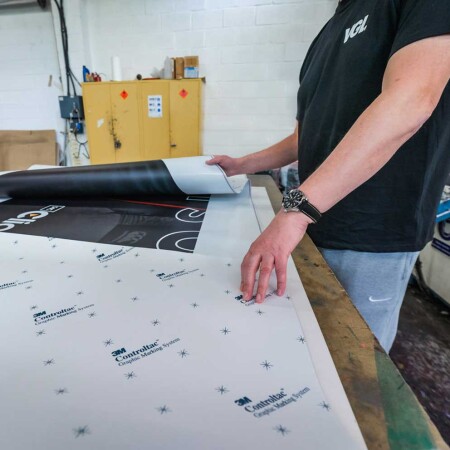 Scented Graphics to Excite all the Senses
Hendricks Gin jumped at the chance to launch their new flavours using the innovative capabilities of screen printing. In collaboration we created an impressive campaign to line the walls of some of London's underground tube stations with graphics using ink infused with fruity aroma. In the same way we mix gold dust or glitter with ink, we added scents that continuously emit a delicious aroma to the many commuters on their way through the city.
Innovation is What We Excel At
Screen printing is carried out at one of our dedicated manufacturing sites. It has a special place in our heart – it is the technique we built the VGL business from and because it offers such versatility and flexibility we can uplift a standard graphic into something dazzling and eye-catching. Run a print campaign with VGL and we'll explore multiple different options to make your brand stand out. If you are keen to come to our site to see the manufacturing process, we welcome visitors. Contact us today to talk through your ideas.