At VGL, we've been wrapping the UK's buses for some time now. Working with Exterion Media, we're usually behind the latest advertising campaign that you've noticed on the roads of London or beyond.
From initial design templating to final installation, if you want to get noticed on the roads... Think Bus. This eye-catching promotional campaign was achieved using the latest in vehicle wrapping technology.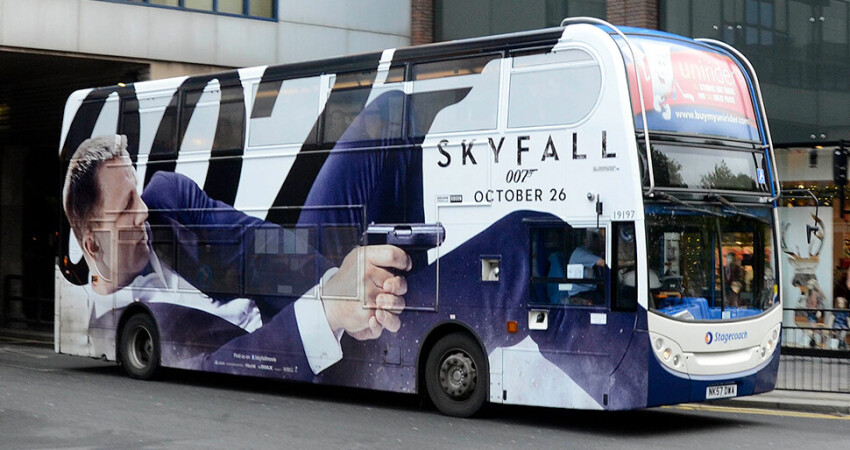 Get Your Message on the Road
Contact us to discover how we can manufacture, design, and install custom graphics across all means of public transport, so your business can be seen by everyone.
Vehicle Wrapping Film, Contravision Window Film
Strategic Project Management, Studio, Production, Installation