Asda's promotional campaign to help deliver clean water to those who need it involved a new promotional design for their delivery fleet. Produced and installed by VGL to deliver exceptional results.
This promotional campaign was achieved using the highest quality materials to wrap an entire fleet of delivery vans with custom, branded graphics.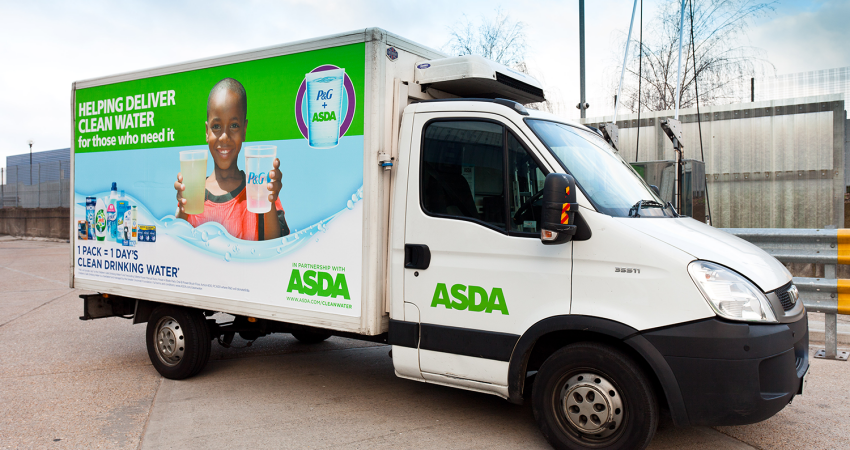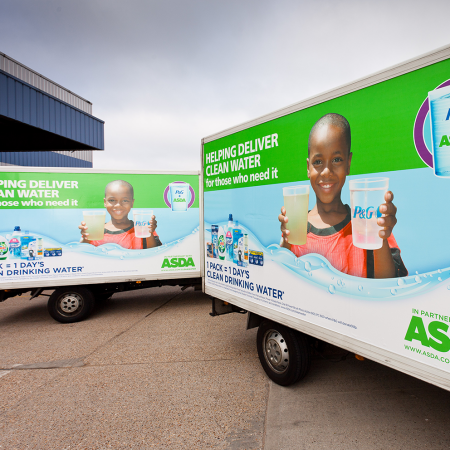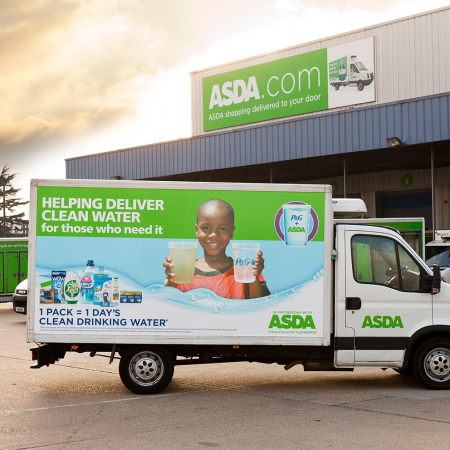 On the Road to Success
Contact us to discover how we can design, manufacture, and install custom promotional graphics bespoke to your brand.