Working with design agency Northbanks Design, VGL recently built and dressed a series of intricate touch points at the top London Samsung KX flagship store to showcase the latest product launch from tech giant, Samsung .
The printing work involved in this project included floor graphics, free-standing illuminated lightboxes with silicone edge fabric graphics and a large vinyl wrapped pencil prop.
VGL only had a single afternoon to bring these graphics to life, with access from 4pm and a final completion deadline of 10pm… at 9.55pm we downed tools and admired the finished results!
Lighting Up the Display
Our large, free-standing lightboxes featured the client's imagery of products on white backgrounds. Switching on the backlighting really made the graphics stand out, perfect for presenting the new technology on show. As these 3D display units were free-standing, there was no restriction in the area and made it easy for crowds to wander around and get a better look.
Floor Graphic Features
The floor graphics VGL created and installed helped create a 'feature' area underneath the free-standing lightboxes. They signposted dedicated zones for products and information for customers to congregate at.
What Our Client Said
"Thanks for your help last night, it all looked fantastic!!!"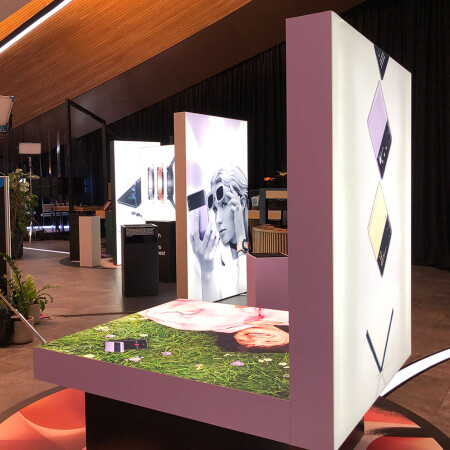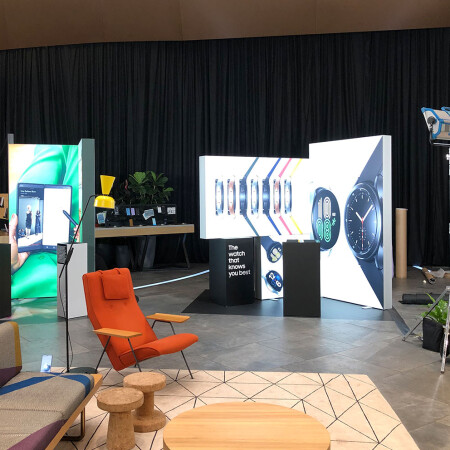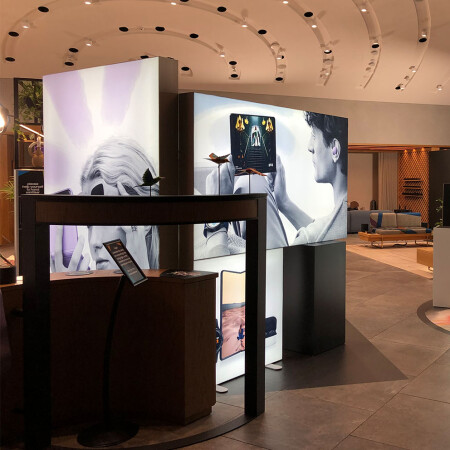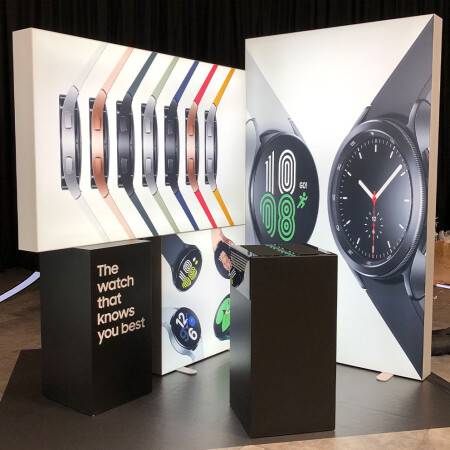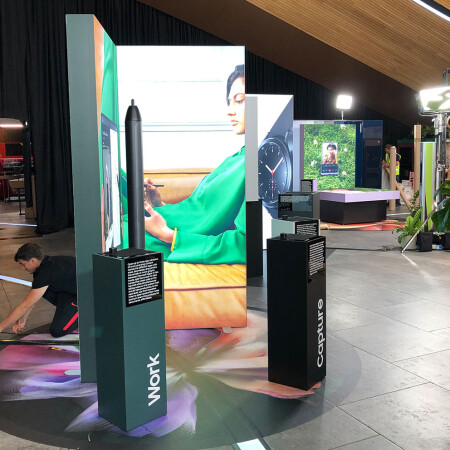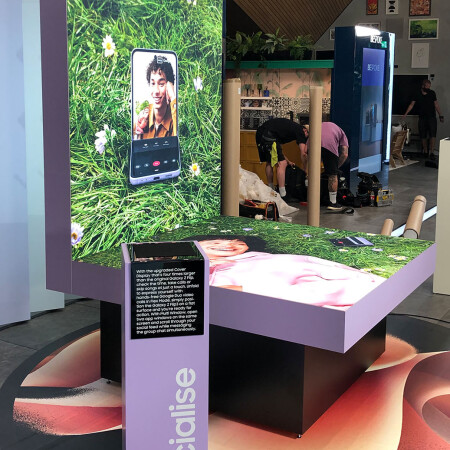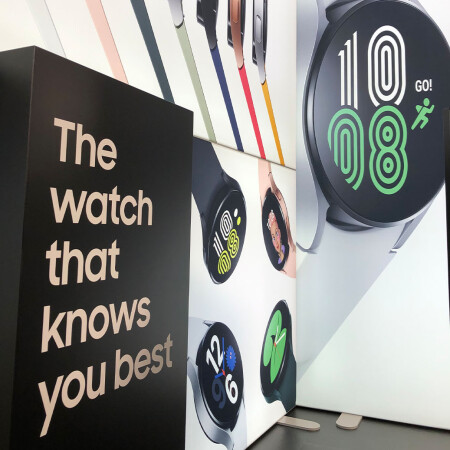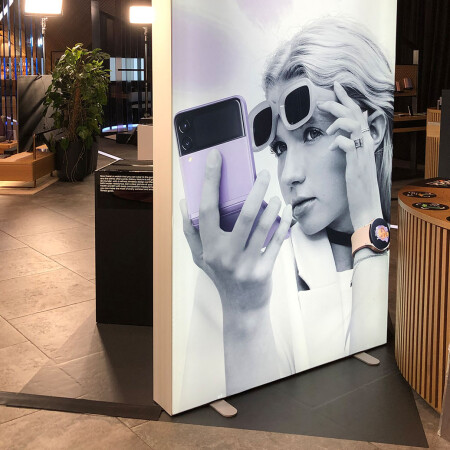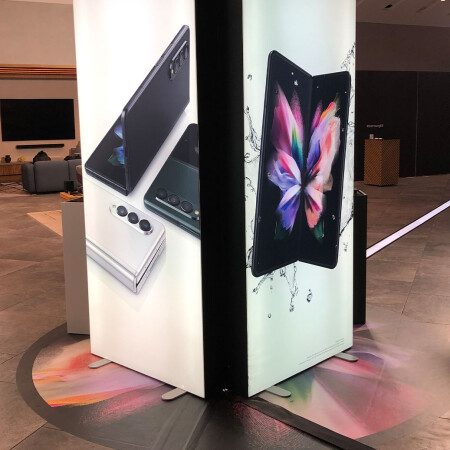 Illuminate Your Graphics
If you're looking to make an impact with your next product launch or want to showcase your business, speak to the experts at VGL. Our teams can work with you from start to finish, whether you have an existing idea or want help to create something exciting. Get in touch today.