To satisfy the demands of changing window display, VGL were the first to install a number of fabric change frame systems in the John Lewis Food Halls.
Used to promote seasonal produce, the promotion changed monthly. Fabric was the ideal solution - easy to install by partners in-store and offering reductions to shipping and installation costs.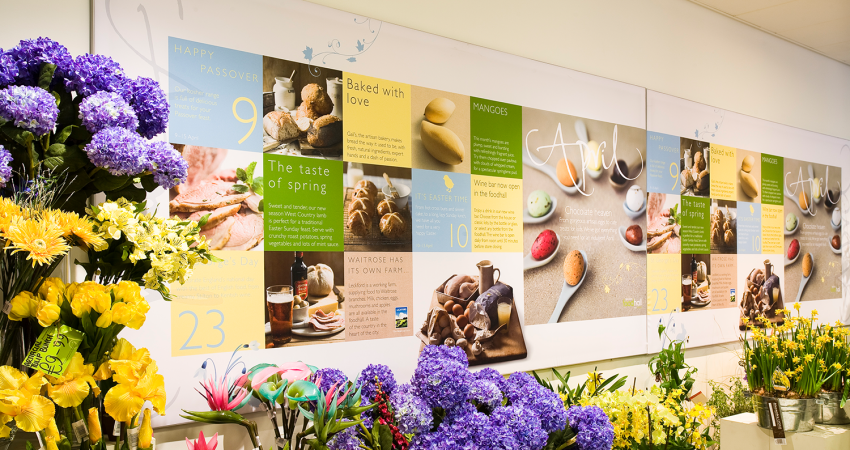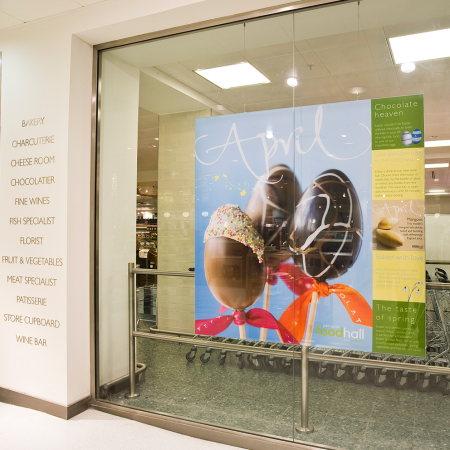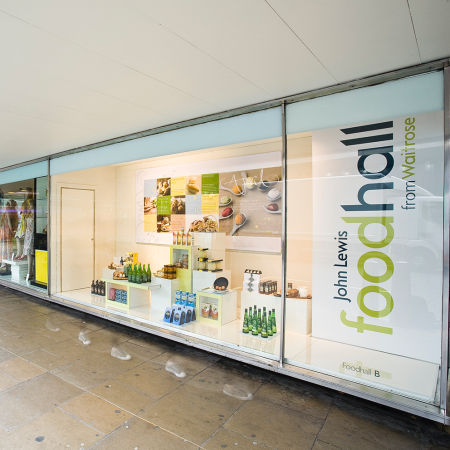 Stand Out Every Season
Make your seasonal graphics stand out with our Matrix Frames. Easy to handle, simply clip your fabric into the lightweight frame. Choose from single or double-sided graphics your fabrics are easy to swap when necessary.
Get in touch to hear more about our services and how our seasonal graphics can enhance your retail space.