FAITH is a registered charity that is supported and run by members of congregations in and around Reading.
FAITH created a Tea Bar van offering warm food and hot drinks aimed primarily at rough sleepers and those in desperate need. This has been seen almost every Sunday afternoon in Reading Town Centre.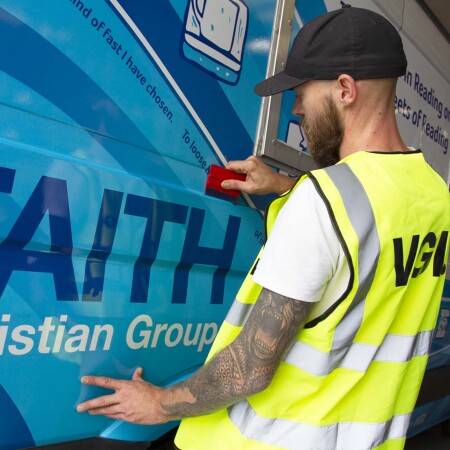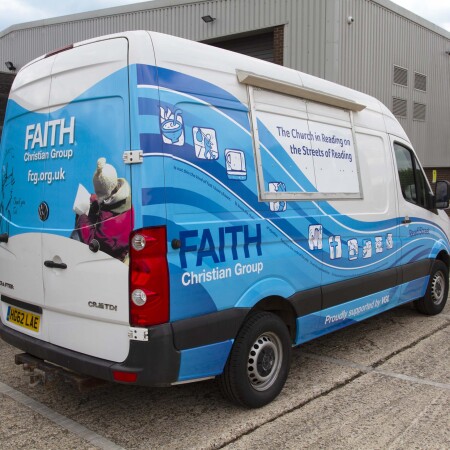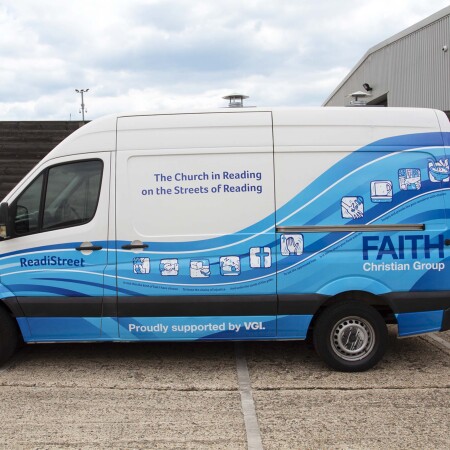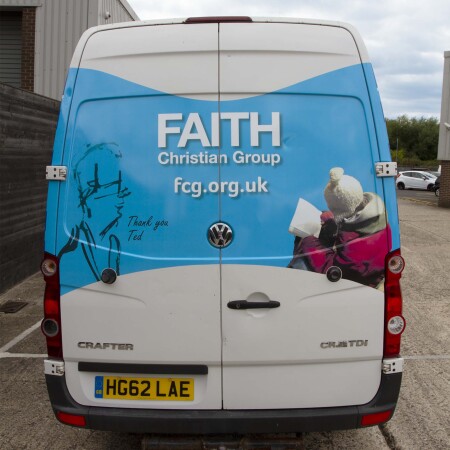 VGL was approached to add new livery graphics to promote the activities the charity was undertaking in their local area.
The staff of FAITH expressed their satisfaction with the outcome, saying:
"I just wanted to send a formal but heartfelt thank you to you both for the amazing job that you did on the van. We have already had many compliments from volunteers and the public."
We really enjoy producing exceptional large format graphics and seeing the end result out on the road.