After producing advertising boards for their grounds back in January 2020, Wycombe Wanderers Football Club asked VGL to undertake the challenge of updating their stadium and training grounds to help modernise the 30-year-old building.
Tunnel and Entrance Walls
In order to renew the tired brickwork in the hallways and tunnel area, VGL designed, printed and installed 7 new interchangeable fabric frames across 6 walls, with smaller frames allowing updates to be made if sponsors or players changed. The brand-new design is based on the geometric pattern used in the club's shirts and was subsequently used across all print elements VGL installed for Wycombe Wanderers.
Tunnel Club
'Tunnel Club' is a hospitality venue that runs alongside the pitch-side tunnel, with a window that enables guests to watch players enter and leave the pitch. Contra Vision® film was installed on this window, giving players privacy but maintaining the surreal experience for onlookers.
Stadium
VGL installed various graphics across the rest of Adams Park Stadium. These included new number stickers for each seat in the 10,000-supporter capacity arena and advertising banners which were used during high-profile televised games. These banners also covered empty seats during the pandemic, and fabric frames for the executive boxes allowed sponsorship decals to be easily changed when necessary. VGL are still working with the club on updating their signage around the stadium, including gate/turnstile numbers, health and safety signage and more, all incorporating the newly designed geometric pattern.
Training Ground
In addition to the main stadium, VGL also undertook work at Wycombe Wanderers' Training Ground to create an improved customer journey and uniformed branding. This meant integrating the new geometric designs used at Adams Park and creating Contra Vision® window films, fabric frames with interchangeable fabrics, banners, DiBond panels and direct wall vinyls. The new fence approaching the ground also had fully wrapped DiBond panels installed, continuing the geometric design.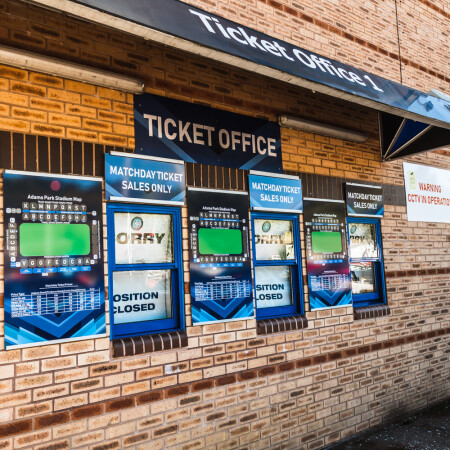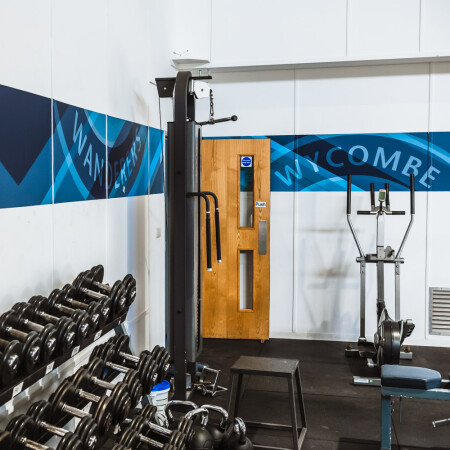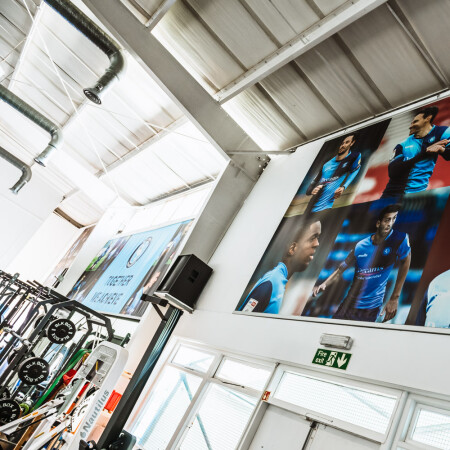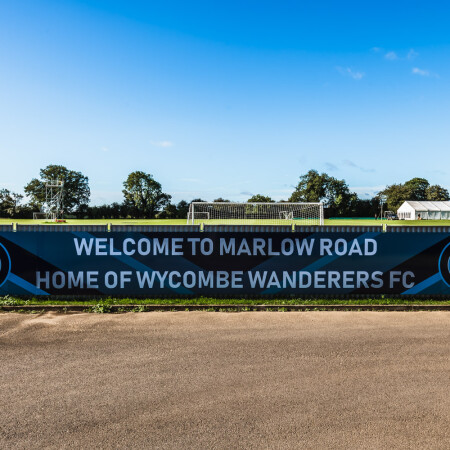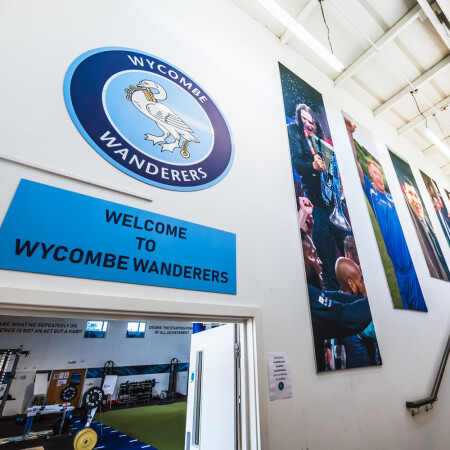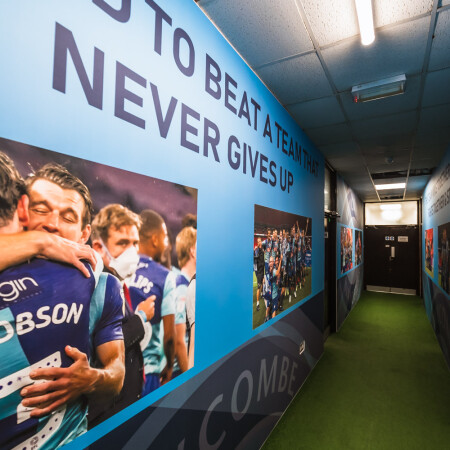 Refresh Your Brand
Speak to VGL today to discover how we can help update your brand and customer experience with exciting new graphics.