Top 2020 Achievements
The end is finally in sight for 2020! While we may all be focused on crossing the finish line into 2021, we want to take the time to reflect on our highlights from the past year...
A New Website
Over the last few months, we have worked hard to create a website that is not only bold and beautiful, but was designed with the user in mind, allowing you to find exactly what you are looking for in just a few clicks.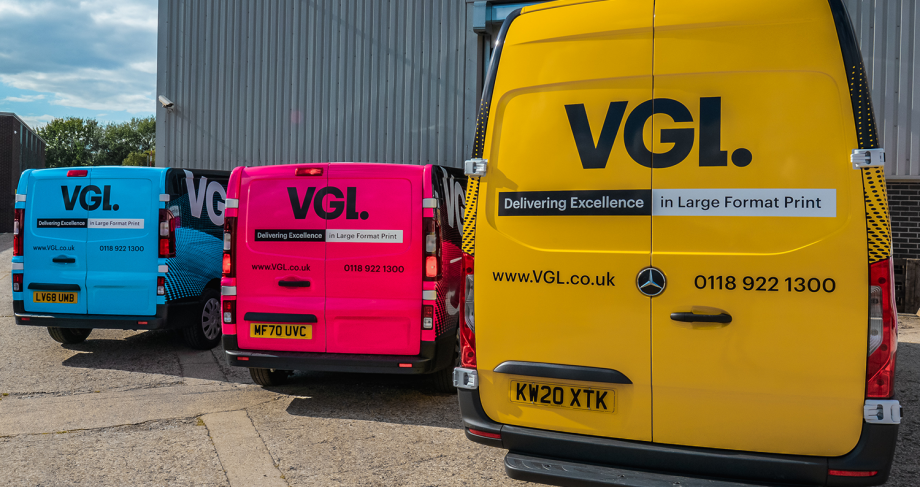 Brightly-branded VGL Vans
We spruced up our VGL delivery vans using our non-PVC, self-adhesive films to create stand-out graphics, recognisable from afar. Proud to shout our name, keep an eye out as they deliver VGL products up and down the country.
Phenomenal Projects
Well, 2020 has been a busy year for VGL! We've created everything COVID, from floor graphics to safety signage, helping businesses adapt to new guidelines. Retail has been transformed by our work, hoardings have swapped scaffolding eyesores for glitzy imagery and few home deliveries come without a fleet boasting our designs. A few projects we are particularly proud of are these:
Our Staff, Always
2020 would not have been the success it has been without the support of our amazing VGL team. From prototyping and consultancy, project management, creative studio, warehouse operatives and installers, our staff has worked tirelessly ensuring that orders go out on time and are installed to the same exacting standard.
Even with 40 years of experience, not one of those years could have prepared us for 2020! Thank you again to all of our customers, both loyal and new, for your ongoing support over the last 12 months. We can't wait to see what 2021 has in store.