Print graphics are in our heritage; we have been printing phenomenal graphics for over 40 years.
VGL is renowned for large-scale imagery, building wraps, hoardings, architectural manifestations, promotional material, transport wraps and award-winning Out of Home campaigns.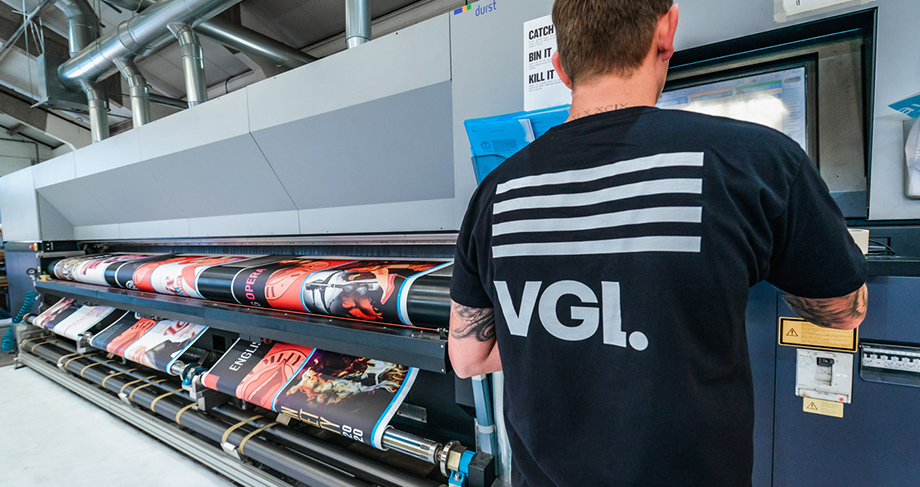 Technology has evolved, and our factories have grown, taking on more complex systems and equipment. At VGL we have a long-term focus when it comes to driving success. This means we shape our campaigns, not only to meet the needs of today, but also the challenges of tomorrow. We have a tried and tested methodology, a blueprint pulled together from over 40 years' of working in the print industry.
Flexible and Nimble in How We Develop Ideas
Our expert team continually explores cutting-edge print and vinyl graphic materials and trial new technologies to meet the latest demand for print specifications. This means from the initial planning stage, VGL can determine precisely what is needed to achieve the desired outcome, producing various, creative, large format print concepts to inspire your final decision. Our in-depth consultancy services also allow you to map out new ideas with expert guidance, ensuring you achieve the best result for your brand.
Strategic and Meticulous in How we Manage Projects
Our project management team are there to ensure your campaign runs smoothly, taking into account any possible obstacles along the way. Stringent quality acceptance testing ensures strict adherence to specification, minimising downtime, scope creep and budget fluctuations. Our tried and tested procedures are a roadmap for fresh challenges and novel projects with any new graphic prints.
Excited About the Future
Our commitment to offering our customers the choice and flexibility they need to achieve success means we always invest in our people and in the latest and most innovative print technology in the market. Years of training and experience has given us a highly skilled workforce, dedicated to delivering exceptional results. We have recently introduced new commercial printers with a speed three times faster than the next best version, enabling VGL to adhere to any last-minute changes or requests.
Here in the Face of Adversity
How you overcome a challenge is dependent on how well you understand the problem. At VGL, we prioritise building a relationship with our clients that enables knowledge to be shared in a way that finds an effective solution to the business challenge at hand.
With many years under our belt, we have faced multiple and different situations and have developed the optimal way for getting projects delivered at exceptional quality and to market fast.
Help your brand achieve long-term success with a show-stopping advertising campaign by getting in touch with one of our experts today.