With over 40 years' experience, VGL has won multiple awards as a leader in the printing industry.
Our manufacturing expertise lies in pushing the limits of printing technology, providing innovative solutions for everyday situations and applications.
Recent ground-breaking prints include the epic-sized Edgar-Davis wrap - at over 10,000 square metres, the biggest building graphic in the world and the Hendricks Gin-scented graphics that took over a tunnel at King's Cross St Pancras underground station.
We know how to create jaw-dropping, eye-popping, gossip-worthy prints!
Printing is in our Heritage
What started off as simple ink on a substrate has grown into a global business. VGL has devised new and exciting ways to bring visuals to life, applications sought after in all types of sectors – from retail to transport, architectural, promotional and outdoors. There is little VGL cannot do in terms of printing.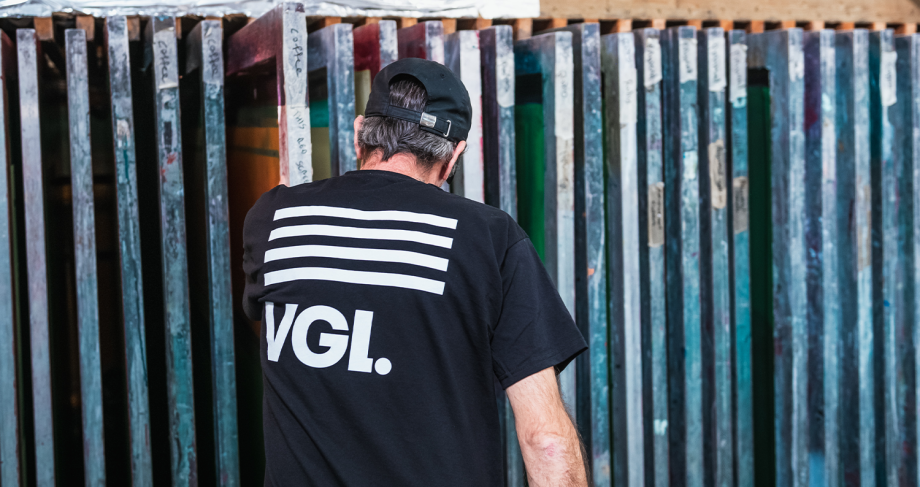 Tessa Road
Home to traditional screen print, the techniques are a rare and valued production capability, where established methods are fused with innovation encompassing metallics, glow in-the-dark inks and our award-winning scented varnishes. Our technicians are masters of their craft and highly skilled in both their techniques and knowledge.
Tessa Road is where the magic happens, delivering images tactile in their end result, with great depth of colour and enduring appeal.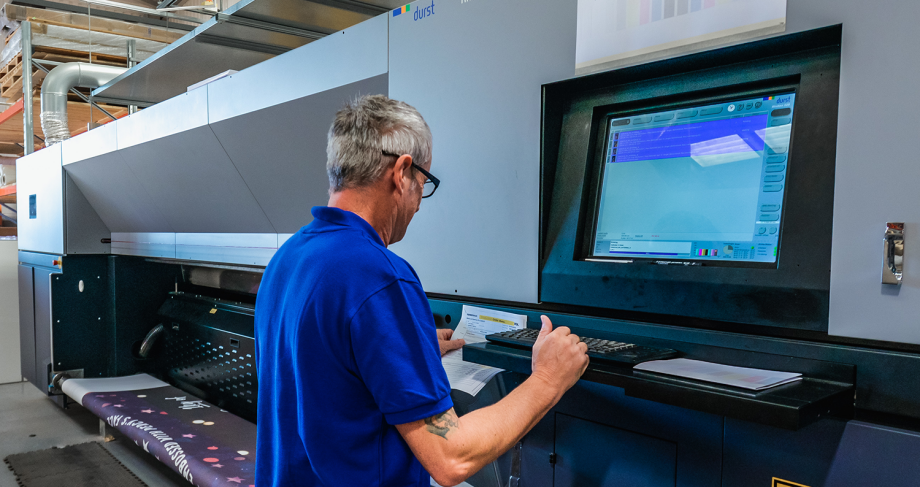 Smallmead
Home to the giants, Smallmead may be small by name but is mighty by machinery, housing some of the latest and greatest, largest modern printers in the world. We don't just own one or two either, we have back-ups for our back-ups so we know we can always get the job done and delivered, no matter what.
The site specialises in dye-sublimation of up to 3200mm wide, using water-based environmentally friendly colours for greater print quality. Not only that, but our printed fabrics are fully recyclable after use.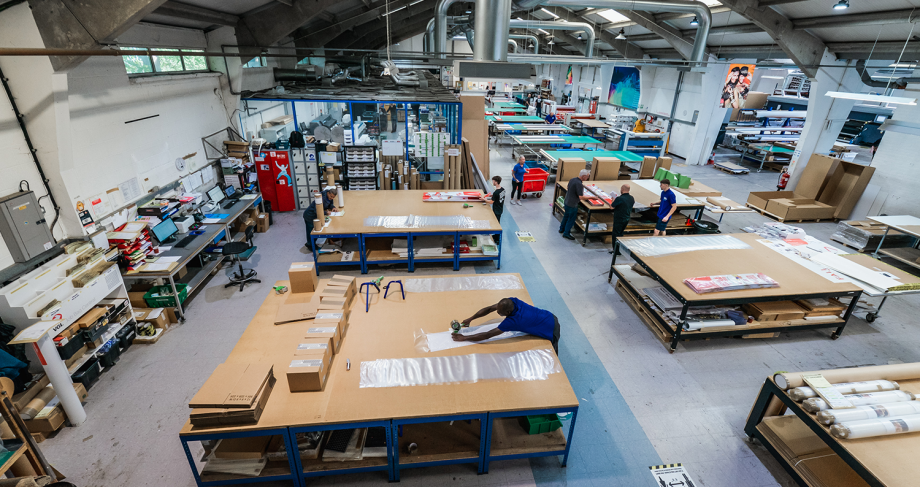 Elgar Road
This is our main headquarters, and the beginning and end of every job we do. Unrivalled digital production equipment sits here, capable of producing cut-sheet or UV roll-roll products up to 5m wide. We offer an incredible selection of 7 colours, including white.
Our specialist printers are part of a dedicated team of consultants, creative artworkers and experienced project managers, focussed on progressing a job through to completion in line with client expectations. From prototypes to full branding campaigns, we have the processes to deliver.
Learn more on our three sites here.
A fourth site…
Off-site! Last, but by no means least, we have dedicated and specialist installers. Whilst technically not a fixed site like the others, they are all over the country. No matter where, when or how you want to create your next print project, we are ready and raring to go!
Ready to get started?
Get in contact today with one of our friendly specialists and make yours an award-winning print project.