When you come to us with a print project in mind, there are key stages we follow as part of the project and print management process. At VGL, our print specialists and project managers ensure the delivery of the correct outcome on time, first time, every time.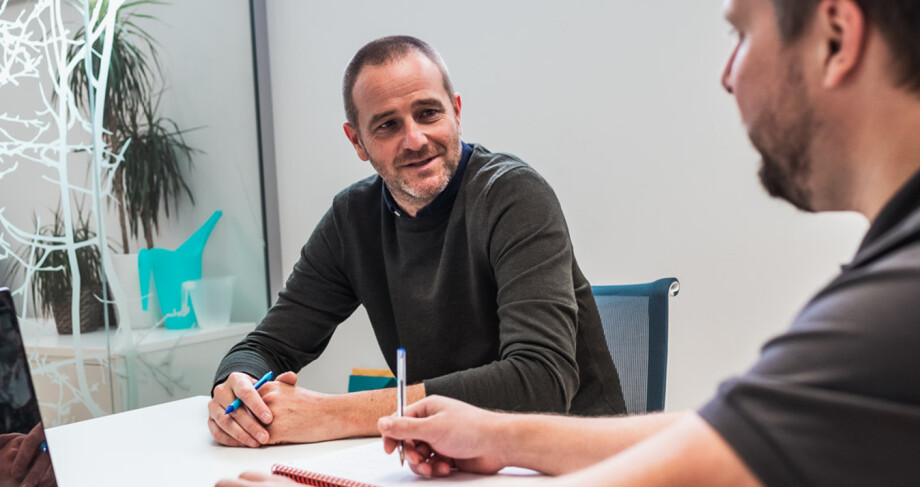 Identifying the Challenge
Whether it's for fleet livery, signage, glass manifestations or any other large format graphic application, we take a bespoke approach to every challenge to ensure each finished product is as unique as the next.
At VGL we like to get involved from the very beginning, because it allows us to support and advise you on the best solution. VGL is here as an extension of your team and we are keen to work with you every step of the way to produce exceptional print graphics.
For interior or architectural graphic applications, we recommend a detailed site survey is undertaken, so that we can determine the lighting of the space, any potential obstructions impacting on access for installation, the quality of the application surface and other environmental factors. With livery rebrands or vehicle refurbishments we seek to understand the operational considerations of a fleet so we can best determine the suitability of design and application methods, and therefore minimise vehicle downtime and total life costs.
Once the project scope has been agreed, a quote is issued for your approval. The next step involves a consultation phase to finalise any details of the brief, within the agreed quote parameters.
Planning for Success
We allocate a dedicated project manager to your account. This means that from idea creation through to implementation you know who to contact for all updates, approvals and queries. Your point of contact is also responsible for keeping the project moving at pace, communicating internally and with you throughout every stage. The project is scheduled into our printing production plan, ensuring equipment and resources are available at the right time for the right activity.
If your graphics require artwork input, our Creative Studio can help. With years of experience within the large format print sector, they can also advise on how to scale up your design to make it suitable for large format.
The project manager co-ordinates installation dates, location and assets (where applicable) for print graphic application.
Check, Check and Check Again
Every stage of the project is meticulously proofed before we move on to the next step. Key milestones along the process journey ensure strict criteria are adhered to, in line with our quality standards, durability and health & safety:
Concept trial sampling: Developed at the Creative Studio stage, this shows you an initial smaller sample of your graphic to see how it will look as a printed version.
Large scale trial sampling: For wall applications, a larger vinyl drop is trialled at the point of installation which lets us verify that everything is correct before printing the final graphic.
Colour management: A critical part of our quality checks, visual and specification benchmarks allow us to verify colour consistency across multiple drops.
Adhesion testing: Another test we carry out as standard, this ensures the surface is appropriate for the graphic and that the final installation will be successful.
And Finally, We Print
It's only at this point that we press the button to print the final graphic.
The project manager will have kept an eye on budget and timings throughout this period, to make sure we stick to the agreed delivery date and brief. Our project management tools and online portals allow us to work fast and efficiently, with every delivery and installation recorded in real-time and fed back to head office. You will be in constant contact with your project manager and kept up to date at all stages of the process.
The rollout of your project is in the hands of an experienced and friendly team. With VGL you are working with a leader in large format print graphics, so get in touch today to find out how we can work together on your next big print project.