Alongside ongoing projects for our client Whistl, VGL was asked to wrap a vehicle owned by charitable organisation Catch 77.
The vehicle, donated by Grosvenor Leasing, required new livery graphics to promote the activities the charity was undertaking in their local area in central Devon.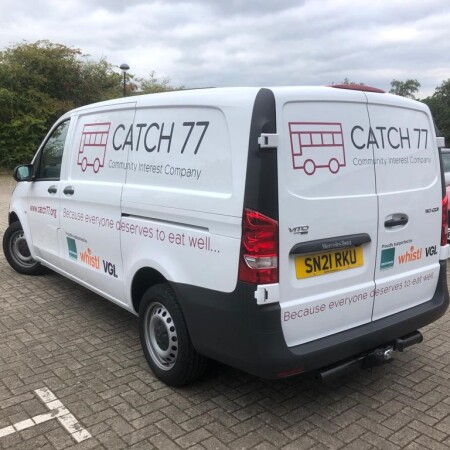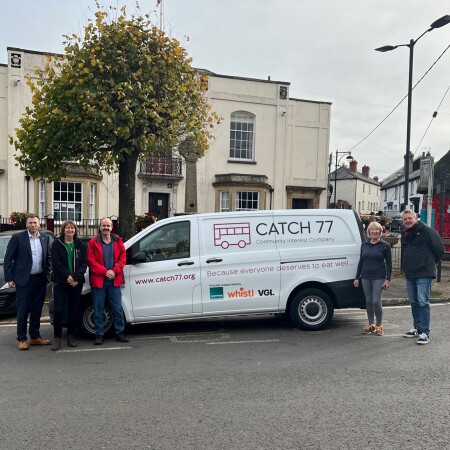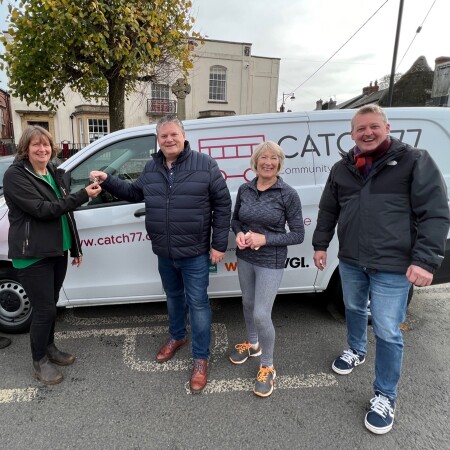 Catch 77 is a not-for-profit community interest company that was set up to help families affected by the Covid-19 pandemic. Whistl is the UK's leading logistics specialist in e-fulfilment, contact centres, mail and parcels and was made aware of Catch 77's commendable efforts to minimise the negative impact of the last year through contact during business operations. Grosvenor Leasing works with and supplies Whistl with their estate vehicles and, on getting involved with the project, provided Catch 77 with a Mercedes-Benz Vito free of charge. Through the collaboration of these organisations the initiative to brand the Catch 77 vehicle was set up. VGL was keen to assist and contributed the graphics FOC to support the great work being carried out by this charity.
Catch 77 provided the artwork and idea, which the VGL Creative Studio scaled up and recreated in large format on the appropriate vehicle template. Various design drafts were produced, giving the client a few options to choose from. Through our artwork and feedback cycles, the final design and messaging was agreed, delivering a clear and concise graphic for the vehicle.
Installation was done at the client's chosen location, with a specialist installer assigned specifically to the project.
The team at Catch 77 were really pleased with the result, saying:
"… (we) felt very proud to be part of a very worthy cause and know the van will make a huge difference."
Creating outstanding graphics is what we love to do. Being able to combine it with a great project like this one is makes it so much more rewarding again.