The Body Shop wanted to create something bold on their flagship store that would stand out from the crowed.
These beautiful multi tone window graphics were produced on optically clear non-PVC film and applied to the inside of the Oxford Street store, this solution gained maximum exposure for the new Dreams Unlimited perfume being seen by thousands everyday.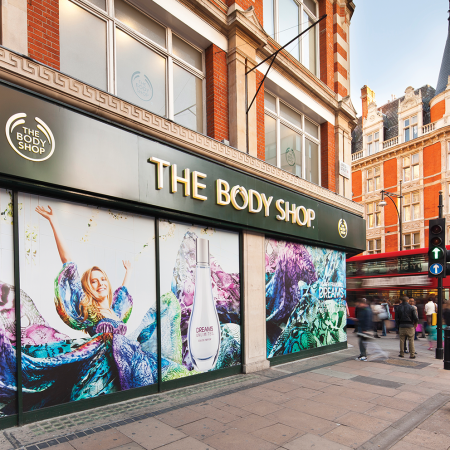 Promoting a new product or range?
Get in contact with VGL today who will be happy to discuss how our studio team can create window graphics that draw people in.