To announce the opening of their new Carnaby Street store Lacoste used simple but effective graphics to wrap the building.
VGL also produced all the in-store POS following a similar theme. The design was created with self adhesive film creating a hoarding effect on the windows. The famous Lacoste crocodile featured discreetly to create a buzz around the store.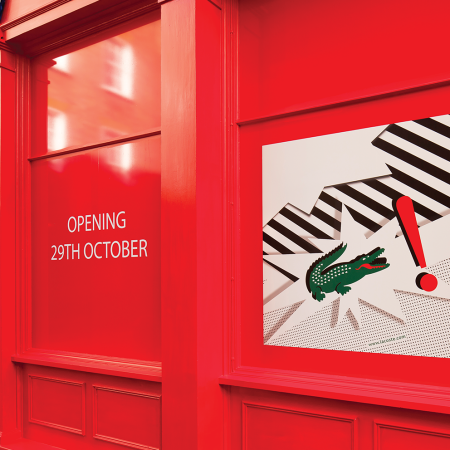 Want to create a buzz around a new project?
Get in contact with our specialist VGL team who will be happy to help you create a marketing campaign sure to get tongues wagging.