VGL have added a splash of colour to Coventry Train Station with an impressive glazing mural designed by visual artist Chris Tipping.
The project was commissioned by Coventry City Council in collaboration with Avanti and curated and managed by Creative Giants as part of the Coventry City of Culture 2021 project.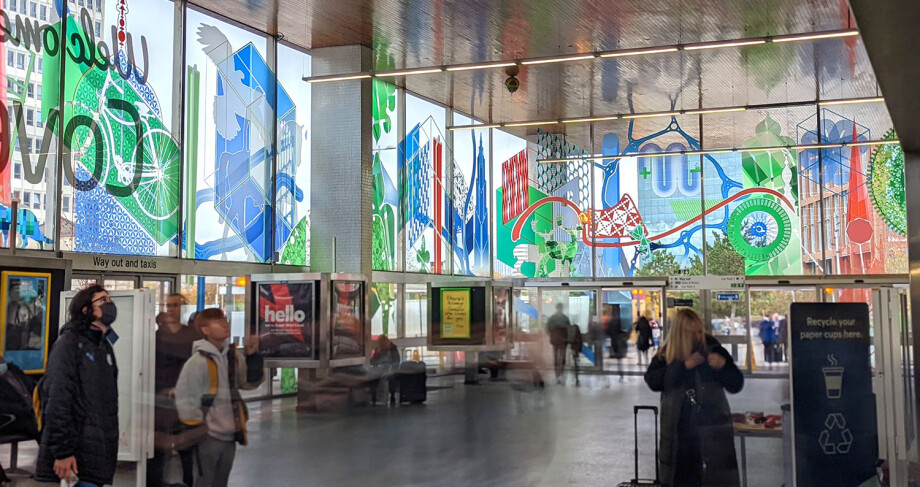 Creative Giants is an art led production and creative collaboration that works with artists, institutions, non-profit organisations, events, festivals, brands and agencies to nurture talent and support visual art practice.
"Our mission is to enhance environments and make statements through art. As a dynamic team of creatives we were excited to be part of this project and see Tipping's concept and design come to life with the help of VGL's printing techniques."
- Simon Vaughan, Managing Director, Creative Giants.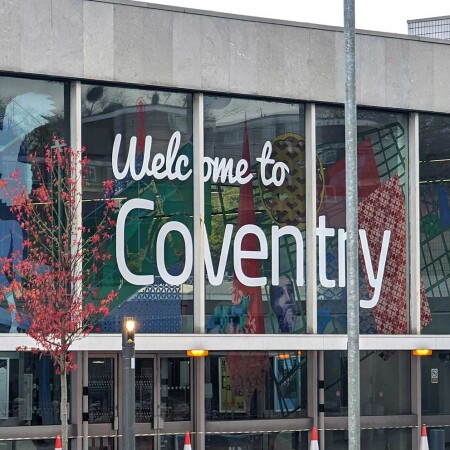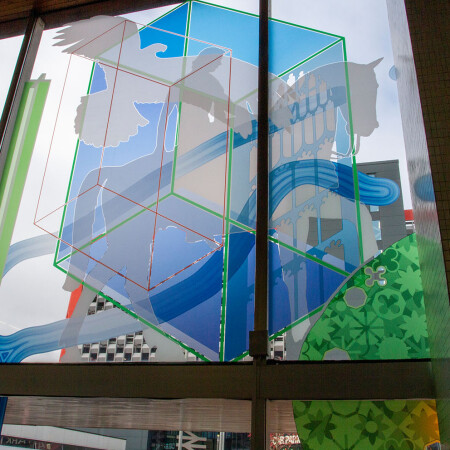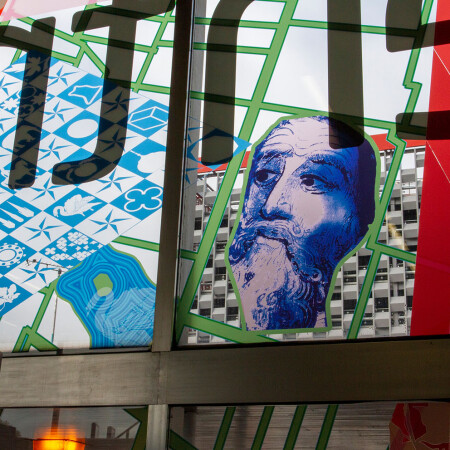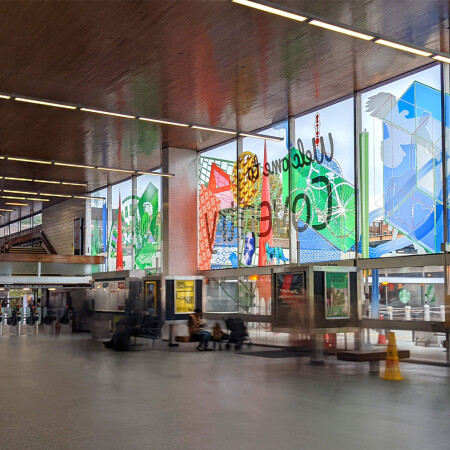 The commission, which reflects both Coventry's heritage and future, is part of the £82m Station Masterplan Development for Coventry City Council and their partners Avanti West Coast to reinvigorate the station and surrounding vicinity. It included the removal of the old external signage and graphics and the installation of the new bus shelter artworks for the Station Transport Interchange.
Our brief was to cover the train station perimeter and fascia with this artwork. The choice of optically clear vinyl allows light to pass through the graphics and into the inside of the building, giving a fun mosaic of colours as the sun passes by. From the outside, you see a fixed image, whereas when you step indoors it is an ever-changing picture.
Working with Chris Tipping was a real pleasure. Chris' ideas are innovative, creative and greatly contribute to the form and quality of the public realm, combining pleasing visual aesthetics with improved functional performance.
"VGL, who were instrumental in collaborating with me in the creation of the artwork ready for printing, also installed the work."
– Chris Tipping, Visual Artist.
It is fantastic to be part of a project that affects so many and delivers a beautiful end result.