The Brighton and Sussex University Hospitals NHS Trust has undergone a redevelopment, replacing the front half of the building in three phases.
In their place will be two brand-new clinical buildings and a much-needed service yard.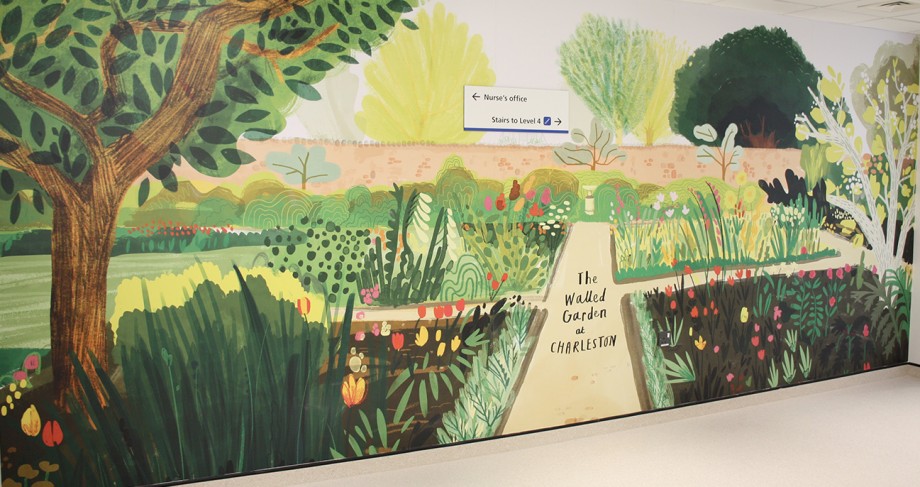 Scope of the 3Ts Redevelopment Project
VGL was contacted by Willis Newson, the UK's leading arts and health consultancy, working in partnership with the public art programme, CONNECT, and the hospital to support the transformation of their new university facility.
The waiting rooms and hallways of the hospital will be covered with works of art that local artists were commissioned to make. The art is also used as inventive wayfinding alternatives, which makes it simpler for visitors to move throughout the building.
Art in Print
The idea of introducing art into the healing process is not a new concept. Studies have shown that certain pieces of creative work can reduce a patient's length of stay, blood pressure, heart rate and even intake of pain medication.
VGL worked alongside CONNECT, the body that commissioned 17 local and emerging illustrators, to create and design the art for the project. The themes were to celebrate the surrounding landscapes of Brighton, Sussex, the coast and the Downs.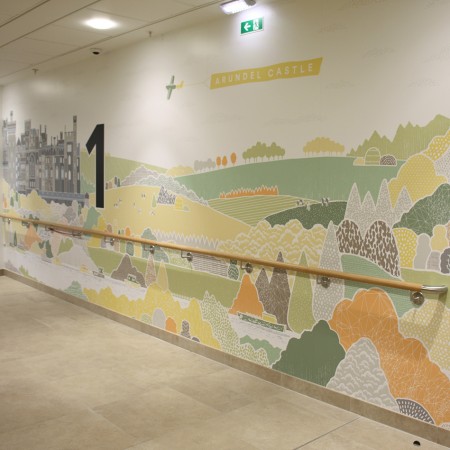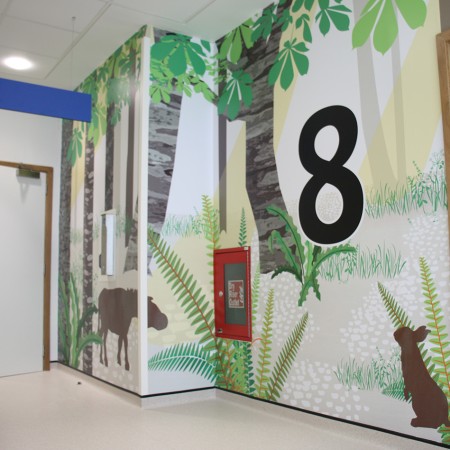 Print Project Management
The project was a complex undertaking, requiring work to be carried out in multiple phases. There were over 100 images and each area had to be surveyed in advance, with some restricted in terms of ease of access for installation. The scoping was carried out whilst the location was still a building site, adding its own challenges. Each artwork was also reviewed for suitability in high res.
VGL carried out a single sample instal to determine visual approval, print quality and scale before proceeding with the 100 plus elevations. Final measurements for installations were done with wall furniture in place to ensure optimal presentation of the designs and allowing for proper approval by the client.
At final survey we carried out a schedule for print production and then proceeded with the installation in phases. Each graphic was printed, cut and labelled with its unique ID and floor location to help coordinate multiple teams (VGL, the hospital, builders, contractors), giving an agile approach to the project management of the project.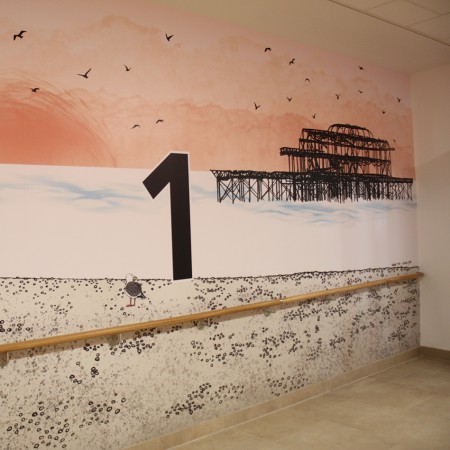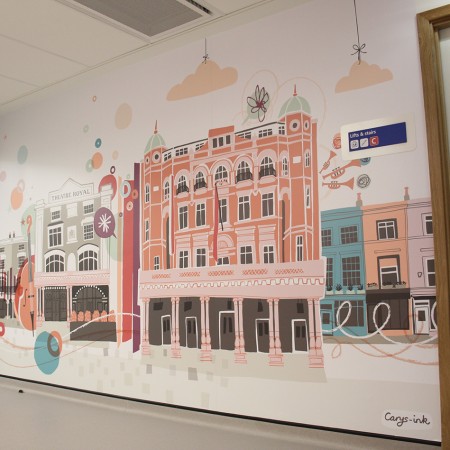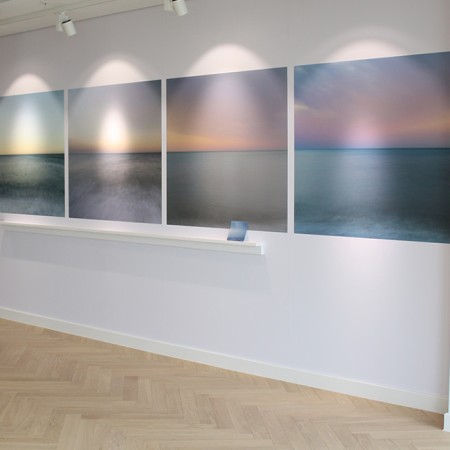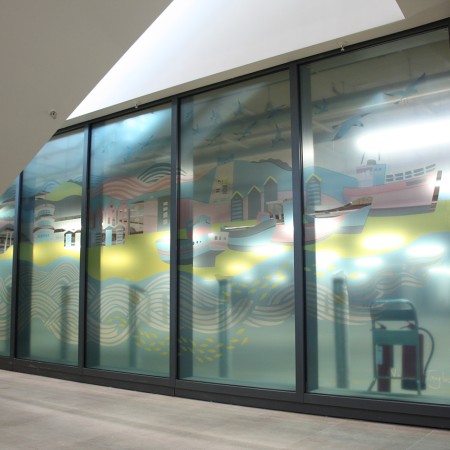 Transforming the Hospital Experience
Visitors to the new hospital can now find their way around using feature wall artwork, as well as the normal signage system, to easily identify the different departments and floors. Not only does this simplify navigation, but it also provides a human touch to make corridors and lifts warmer and more welcoming for patients. This visual approach will be particularly beneficial to non-English speakers, patients with dementia and children.
It has been a great pleasure for VGL to be part of this project, and if you are looking for someone to translate illustrations into wall graphics, please get in touch.