Surface preparation of transport vehicles for print graphic application is a vital step to ensure optimal graphic quality throughout its life.
At VGL, we take an end-to-end approach with livery rebrand projects, because we know that by considering all aspects related to the print graphic, we will achieve the best result for our customers.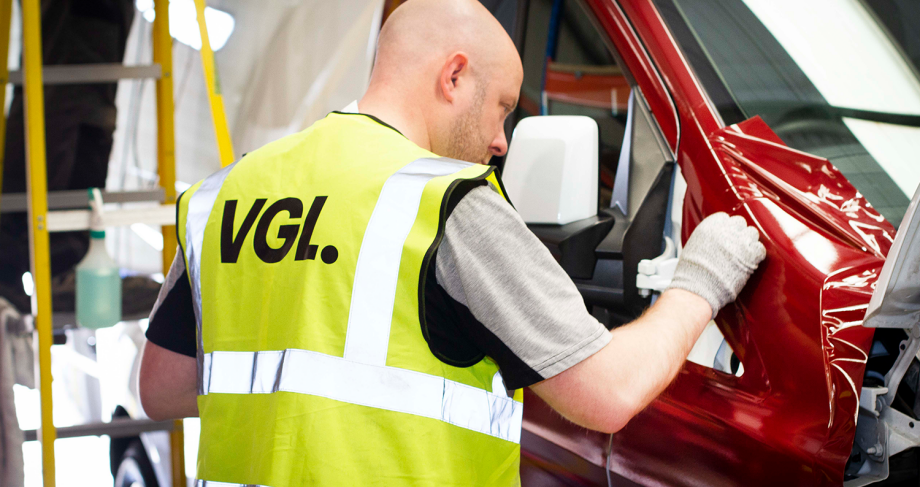 Brand Consistency Across Your Full Fleet
We understand the challenges associated with In-Service Rebrands across operational fleets and how to mitigate issues and subsequent costs. Through effective project management, we ensure minimal Vehicle Off Road downtime is incurred, so that your teams can get back behind the driving seat as soon as possible. Correct surface preparation before fleet graphic application is an essential part of the process to successfully deliver your branding, correctly completed this stage significantly reduces issues from arising when vehicles are back in service.
Quality standards are rigorously adhered to. Colour matching between vehicles within a fleet, as well as between old and new vehicles, is a key process carried out by our Quality and Studio teams to deliver the best for our customers every time.
Alongside our tightly controlled Operations teams, we have a Creative Studio that will advise on the best format and layout for your proposed design. Whether you choose to use partial or full wrap concepts, we can guide you in terms of what will give you the best visual result, durability and ease of maintenance in relation to your business requirements.
We Work Nationally
Our preference is to bring vehicles to our dedicated application facility, where we have control over environmental factors, such as dust, light and temperature. The facility also has 24hr security with manned gated access.
However, if your fleet operates across different locations nationally, it's not a problem for us. We have a team of professional installers, all vetted appropriately and trained to the required standards for Transport and Livery graphic application. We apply graphics in line with material specification data. Installation operatives work to clearly defined acceptance criteria, so no matter the location of your vehicle, it will receive the same premium care and consistency of application.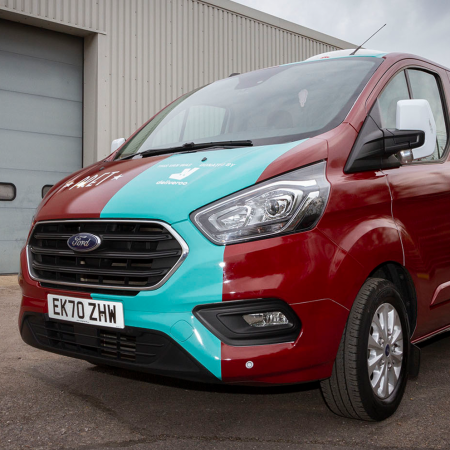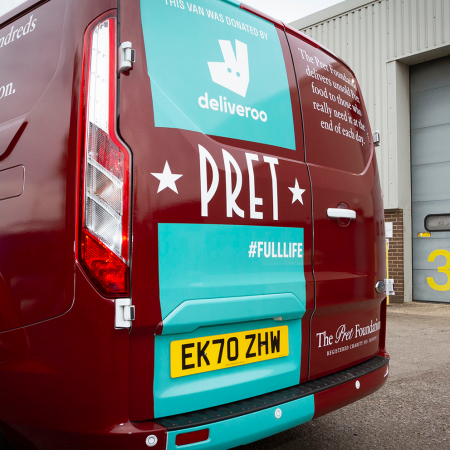 We Have the Expertise
No stone goes unturned with VGL. We carry out a thorough clean as part of the surface preparation process, specifically focussing on degreasing and removal of contaminants to ensure we have a smooth and debris-free surface to work on.
Our application facility is temperature-regulated so that the vinyl graphic and vehicle substrate is at the optimal condition for application of the vehicle wrap.
With larger projects, we include a full prototyping of the vehicle design as part of the quality control and approval process. Being able to see the vinyl graphic in situ gives customers added confidence before we progress with the full fleet. This enables a stage of consultation and adjustments to the application or design to ensure rebranding results are in line with the project brief and your expectations.
Keeping You Moving Forwards
With VGL, changing branding, refreshing the graphics on a single vehicle or entire fleet is simple and straight forward. Our teams will work with yours to agree on the best solution for your business and deliver fantastic designs that make people stop and stare. Contact us now to explore further.