20 Aug 2021
Like many of our clients, you may not want anyone to know about your new, exciting fleet before it's rolled out. Here at VGL we've been keeping things under wraps for over 40 years and have the knowledge and know-how to provide the element of surprise when it comes to transport graphics!
Our staff and factories are well versed in providing a secure environment for full fleet wraps, whenever and wherever is most convenient to you - even if that is the middle of the night or the weekend. Every fleet livery campaign has different goals and we will accommodate your business requirements.
Together we work through an initial consultation phase to fully establish the parameters of the brief. Prototyping and trial work allow you to get a clearer idea of the end product at Design stage. No product moves on to the next milestone without full quality acceptance standards being assessed and approved. Once printing begins you know we are nearing the end goal. Installation is the exciting point at which you can begin to see the tangible results of all the prior hard work. With final approval your vehicles are ready to go.
We have many years of experience in transport graphics, creating bespoke large-scale print for commercial fleet livery and other transport vehicles is our specialism.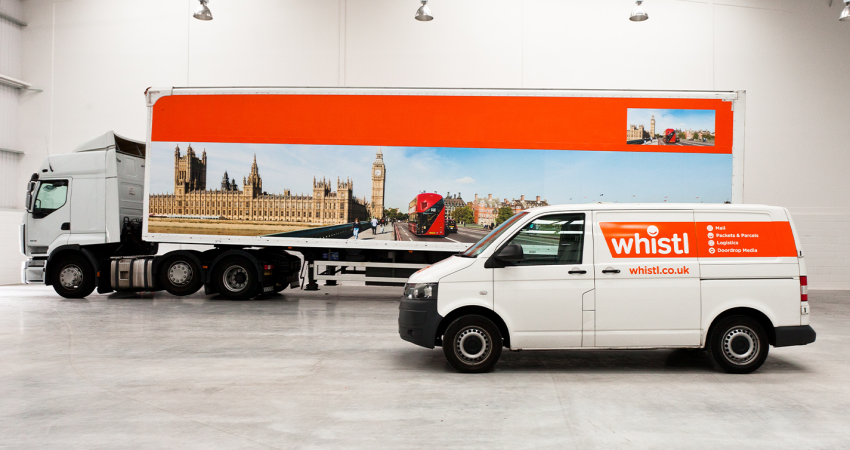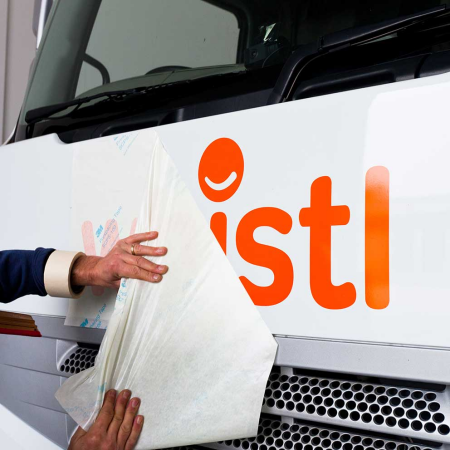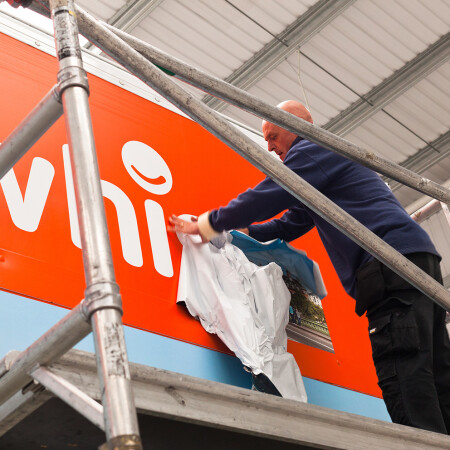 Whistl While You Work
Our recent project with Whistl saw the launch of their new delivery service across Britain - a closely guarded secret until the final moment the fleet hit the road.
The campaign was carefully planned out, with teaser graphics to intrigue audiences in the run up to the final fleet reveal. Incredible custom-print, self-adhesive vinyl graphics on all Whistl vehicles dominated the roads with a new and bold brand identity.
The 'Big Reveal' campaign, as it was dubbed, was achieved using the very latest in fleet livery wrapping technology, to produce safe removable self-adhesive vinyl graphics.
Want to know more?
Have a look at our other transport and fleet wrap case studies for inspiration for your next project!
Or talk to one of our specialists today to get things in motion.