25 Nov 2021
At VGL, we understand that minimising VOR (Vehicle Off Road) is crucial to the successful delivery of service to your customers.
During In Service Rebrands to commercial fleet livery, we will work with you to minimise disruption and ensure brand continuity across your vehicles. We have strict operational protocols and quality standards in place, meaning you can be confident in the durability and appearance of your commercial fleet graphics.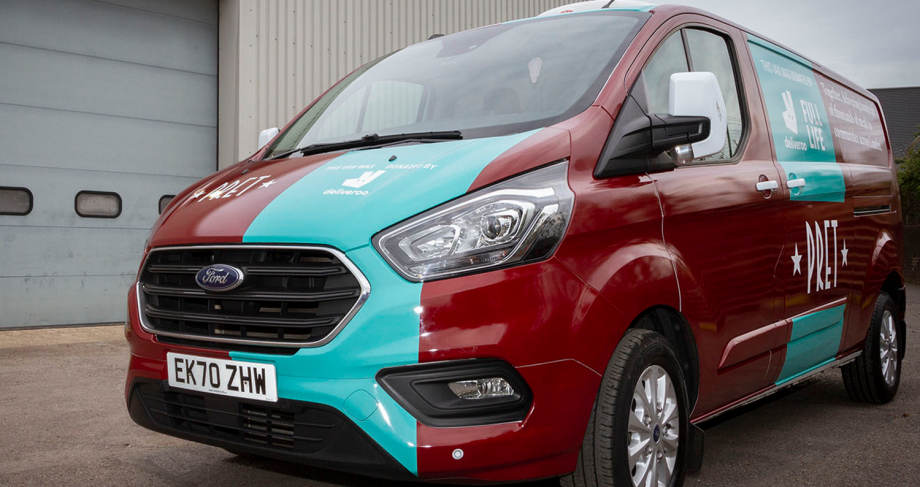 The Logistical Challenges around Rebranding
Commercial vehicle wraps are a very impactful and versatile way to display a company's brand. However, rebranding a fleet can be challenging because of trying to match existing colours across numerous vehicles, whilst having several vehicles unavailable and managing the fleet VOR time. New fleet branding is much easier because you are not extracting part of the fleet from circulation. Additionally, fleet may be spread across the country, potentially many miles away from the head office or rebranding centre.
Vehicle Graphic Installation – Anywhere, Anytime
Our specialist installation team are located throughout the UK, so with VGL you aren't restricted by location. We pride ourselves on providing comprehensive livery graphic solutions for commercial fleets across the UK, and this includes the removal of existing branding where necessary.
Fleet Audit and Inspection of Existing Graphics
Carrying out a detailed fleet audit is an important step in determining the scope of the rebrand project, ensuring all stakeholders are aware of what is covered, the costs and timescales associated with the project. In particular, inspection of existing commercial fleet graphics is necessary, because removing old or substandard vinyl can be time-consuming. Awareness of aged vehicle condition across existing fleet also needs to be considered in terms or rebranding suitability and project costs.
The VGL Reputation for High Quality Commercial Fleet Graphics
We pride ourselves on providing comprehensive livery graphic solutions for commercial fleets across the UK. Whilst our approved installers are dedicated to wrapping your vehicles, our expert designers, production and project management teams are passionate about providing the highest quality graphics printing.
VGL printing facilities comply with a wide set of quality management standards which carefully test and check the materials and substrates used, that colours match, that the ink density is correct and that we adhere to our environmental policy schemes.
VGL provides a range of sustainable products. Our offering continues to evolve and this portfolio now includes a product that will avoid landfill or incineration at the point of decommissioning, which in turn can be utilised as a raw material for second life use.
Effective and Efficient Results with VGL
We will work with you to ensure there is minimal impact to your service levels – be it by coming to you or working out of hours to accommodate your needs. Our teams at VGL use state-of-the art digital portals to facilitate communication of the progress of the fleet livery project with internal and external stakeholders. You will always be kept abreast of what is going on.