Cardboard engineering reaching new heights. Working with Kew Gardens' Millennium Seed Bank, 'Surviving or Thriving – An Exhibition on Plants and Us'
VGL designed, printed and installed five life size cardboard engineered tree sculptures. Individually designed, the five trees represented a tree from around the world facing a different challenges whether it be surviving or thriving.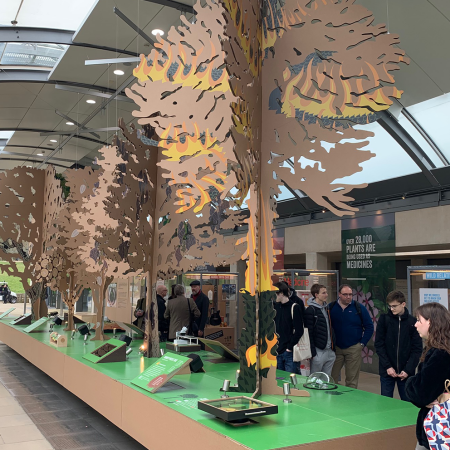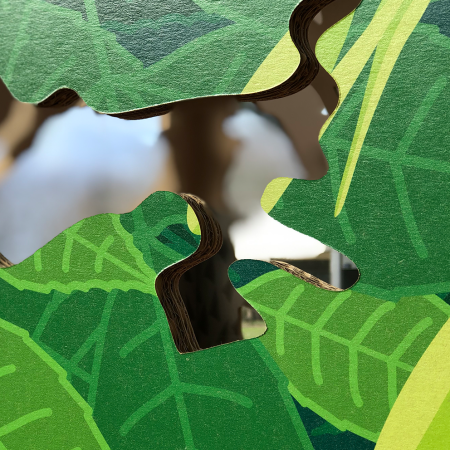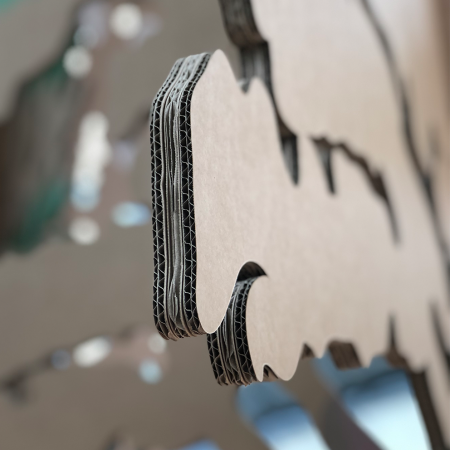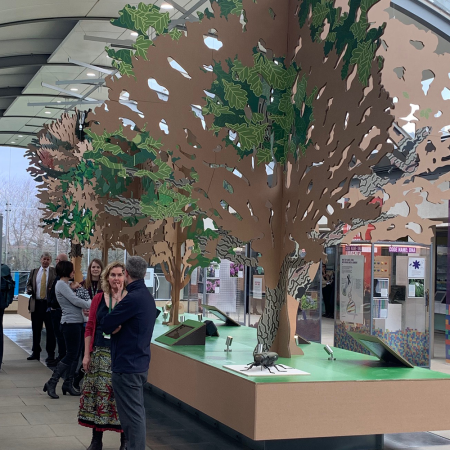 The trees were 100% recyclable, choosing cardboard as the main substrate, our in house studio team created a design which played with printed and unprinted areas of the trees.
In order to demonstrate the surviving or thriving, sections were printed in full bold colour and other areas of the tree were left with natural cardboard. The individual pieces were cut and assembled on site by our team of fitters to form the 3D structures.
Thinking outside the box?
We're ready for our next challenge! Get in contact today to discuss your project.