We've worked with Radley to transform their retail stores and they turned to us to help reinvent their London offices.
The new look involved fabric change frames and self adhesive films to re-affirm the brand's core values and help them transition into a new era for the company.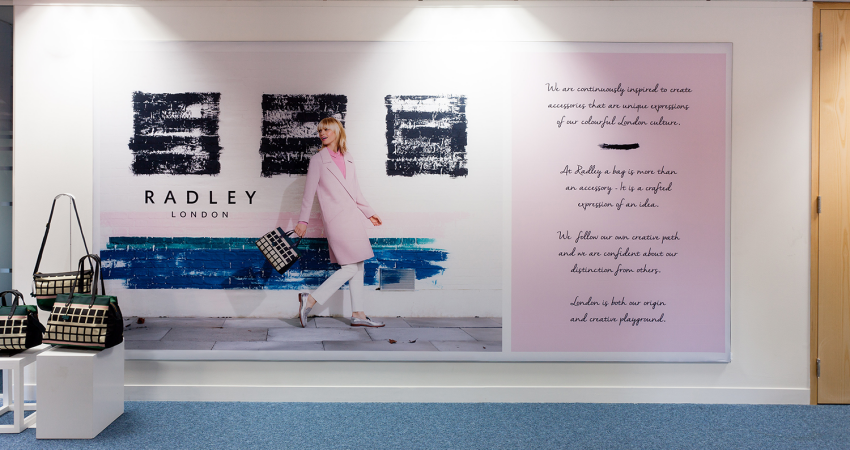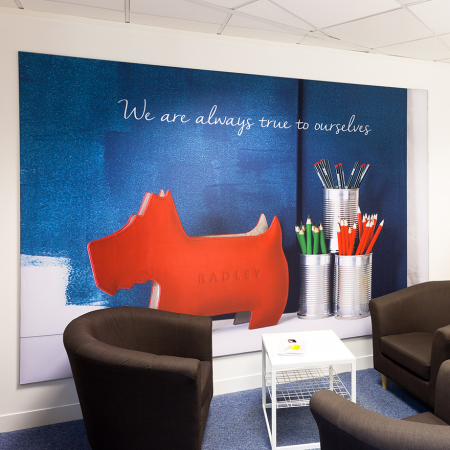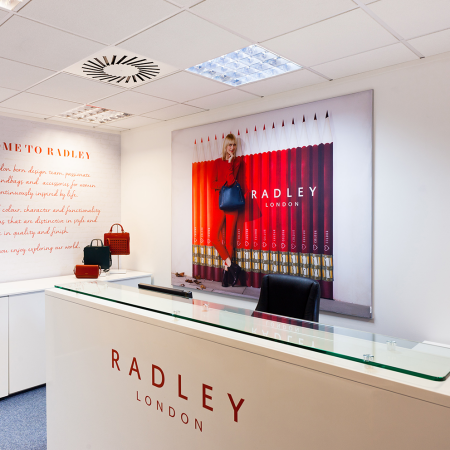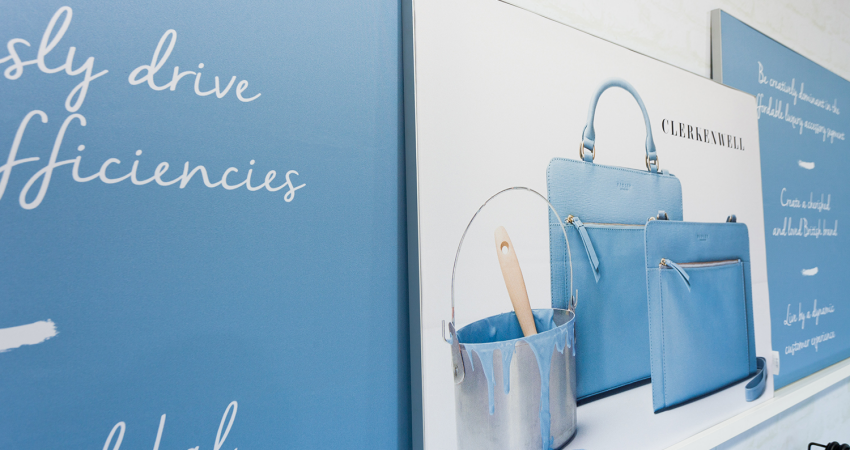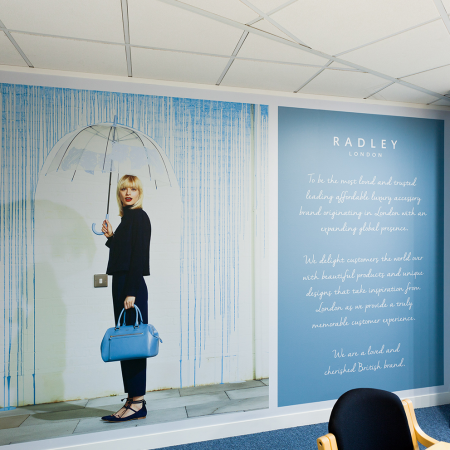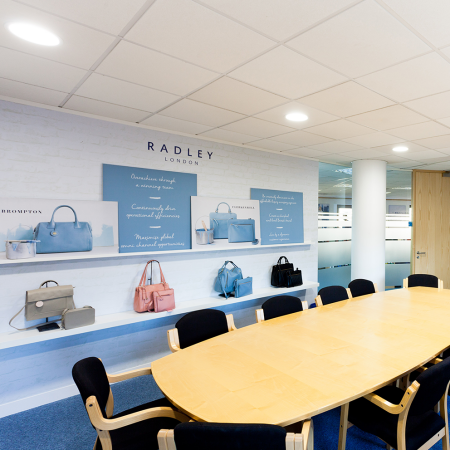 Now Is The Time To Reinvent Yourself
Radley called us to reinvent their London offices after transforming their retail stores, contact us today to discuss transforming your office space.