22 Dec 2021
With recent changes in Government guidance around Covid measures, your business may require new or additional products to communicate how you are keeping your place of work, and those in it, safe.
At VGL we offer a wide range of materials to support social distancing rules and hygiene best practices. With floor signage, large print and graphic displays you can highlight the message you want to communicate, allowing people to carry out business as close to normal as possible.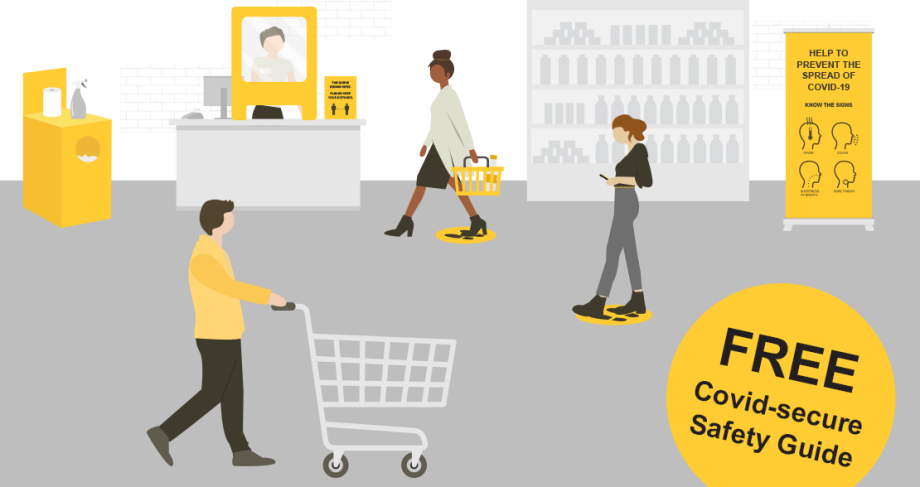 VGL, The Supplier You Can Trust
VGL has been offering, and continues to offer, a range of products that can be used for anything from in-store promotion to safety and directional signage. We have materials specifically suited to external use, ideal for street marking, pavement graphics, concourse area applications and more. They are easy to apply and remove, as we understand that guidance is likely to change again in future.
Download our Free COVID Secure guide for suggestions around what might work within your environment.
Products available include (but are not limited to);
A Frames
Window Vinyl
Banners
Cardboard Security Covers
Circular Floor Graphics
Directional Floor Graphics
Hanging Information Boards
Paper MatsStair Graphics
Lift Graphics
Sanitiser Stations
Polycarbonate Sneeze Screens
Card Sneeze Screens
Health and Safety Signs
Posters
Hygiene Information Stickers
Queue Information
Flyers
We are Open Over the Festive Period
Aside from the bank holidays, VGL is open to support businesses during this pandemic. Our friendly teams are on hand between Christmas and New Year's Eve to respond rapidly to our clients' needs.
If you require signage for social distancing, hygiene or any other messaging, please do not hesitate to contact us.